CRP Technology's cutting-edge AM technologies at the service of ARTES 4.0, the most innovative projects in the field of Advanced Robotics
CRP Technology participates as an affiliated member to ARTES 4.0 association (Advanced Robotics and enabling digital TEchnologies & Systems 4.0).

The new born association leads the homonymous Competence Center coordinated by the Scuola Superiore Sant'Anna, and it is characterized as a partnership that connect universities, research institutes and companies focused on innovation.
ARTES 4.0 Competence Center is based on an inclusive but selective approach, with the aim of creating and managing a network that allow to overcome the gap between research and commercialization of cutting-edge projects in the field of advanced robotics and enabling digital technologies.
ARTES 4.0 association will allow the Competence Center to offer high quality services, with the aim of establishing a highly specialized network able to listen, acknowledge and satisfy the innovation needs expressed by companies.
Franco Cevolini, CTO and VP at CRP Technology, "CRP Technology has been a leader in the field of professional 3D printing for over 20 years thanks also to Windform® materials for selective laser sintering. We believe our know-how will bring a great contribution to highly specialized projects in the field of advanced robotics and enabling technologies that will be arising from ARTES.
ARTES 4.0 association brings together the sectors and production systems at the forefront of the Italian territory: CRP Technology, which has always believed in and invested in technological innovation, could not fail to take up this new challenge".
Featured Product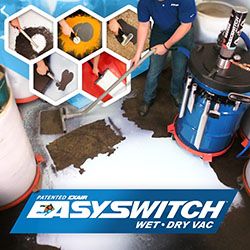 EXAIR's Super Air Knife is the most efficient compressed air knife on the market. It is engineered to dramatically reduce compressed air usage while entraining ambient air at a ratio of 40:1. Noise levels are greatly reduced when compared to other blowoffs. Plumbing Kits provide properly sized compressed air hose or pipe, and fittings to interconnect the bottom or end compressed air inlets for best performance and simplify installation. They are available installed on all Super Air Knives from 24" to 108". EXAIR is offering a special promotion right now when you purchase Super Air Knife. https://exair.co/184-SAKprod