Marketing Partner
---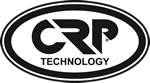 CRP Technology
CRP Technology (Modena, Italy) develops, manufactures and sells to OEMs its proprietary high performance materials Windform® for professional 3D Printing. It is also distinguished by its know-how in Selective Laser Sintering technology. It offers part production for short- and low-run production, and prototyping services with Windform®. Its specific application fields: automotive, motorsports, design, aerospace, UAVs, marine, entertainment, defense, and packaging
---
Mailing Address:
Via Cesare Della Chiesa 150/C
Modena, Emilia Romagna 41126
Italy
Tel: +39 059 821135
Fax:
Email: info@crp-group.com
Website: https://www.crptechnology.com/
Company Category: Additive & 3D Printing
Geographic Region:
Company Sector:
Keywords: 3D printing supplier using Windform materials
Partner Status: Marketing Partner
---
Products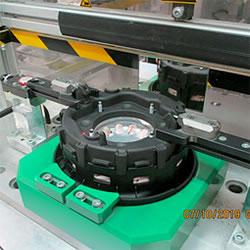 CRP Technology's Windform FR1 is intended to become a game-changing material in the field of 3D printing for its uniqueness: it is the first Flame Retardant (UL 94 V-0 rated) material for Additive Manufacturing which is carbon fiber reinforced. It is suitable for high feature detail applications, functional components and in general for any parts requiring FAR 25.853 fire retardant compliancy.
---
Articles
Some of the most advanced industry – as Automotive – are experiencing a renaissance not seen before, which is driving engineers to find new, innovative, cost-effective solutions using professional 3D Printing, mainly.
Space industry has been revolutionized by the ever-increasing production and launch of small satellites. Additive manufacturing technologies not only helped this radical change to be fulfilled, but have itself reached new heights with the manufacture of structural component.
Rebuilding components with Reverse Engineering, LS technology and Windform® composite materials: how advanced technologies allow companies to save time and money.
---
White Papers
This Company does not currently have any White Papers
---
---