Prior to this Appointment, Paulus Ran Europlasma's Business Development Operations
OUDENAARDE, Belgium, Aug. 8, 2019 - Belgium-based Europlasma, a global leader in low pressure plasma technology, is proud to announce that it has named Jody Paulus Chief Executive Officer, effective immediately. Prior to this appointment, Paulus ran Europlasma's business development operations.

"As Europlasma has been quickly advancing nanocoating technologies the past decade, the company needed a leader who not only knows the company, but the industry like no other," said Rex Whitehead, president of Global Zendustry, and Europlasma's North America business development agent. "Jody possesses both of these qualities as well as the earned respect among company officials, which makes him the ideal choice to lead Europlasma for years to come."
Paulus has been with Europlasma for the past two years. "Europlasma possesses world leading technology, a strong technical knowledge, and a long and successful history in the plasma industry. There are many new and growing opportunities across many different markets. I am honored to be named Europlasma's CEO and help meet these challenges and grow the company to new heights."
Europlasma was founded in 1993, and has dedicated all 26 years of its history to the development of low pressure plasma technology. Europlasma's nanocoating solutions are marketed under the "Nanofics®" brand name. Nanofics® refers to nanoscaled functionalization into the core of complex shaped materials and products. It is Europlasma's patented and patent pending nanocoating technology platform, first applied on industrial scale in 1996. Europlasma offers innovative nanocoating technology at a pricing model that becomes attractive to mainstream products, whereas Europlasma is unique in building large scaled production equipment that will allow the nanocoating technology to spread to an industrial scale.
Europlasma's best-in-class nanocoatings are used by a growing number of blue chip companies across multiple markets. In electronics, Nanofics® technology is widely used to corrosion protect or splash-proof handheld devices such as smartphones and tablets, Bluetooth speakers, and wearable electronics such as smart watches, earbuds, or headphones. Nanofics® oil repellent nanocoatings improve the efficiency of filter media for HVAC and respirator masks. And a growing number of players in personal protective, outdoor or sporting use Nanofics® to make textiles water repellent in a durable and environmentally friendly way.
For pricing and more information on Europlasma and its complete product line, please contact Rex Whitehead at 480-650-3979 or email rex@globalzendustry.com or rex@nanofics.com.hk.
About Europlasma
Founded in 1993, Belgium-based Europlasma has dedicated all 24 years of its history to the design and development of low pressure plasma machines and to optimize the plasma processes required to solve the customer's material problems in an environmentally friendly way. This equipment is engineered to be turnkey, economical, and efficient in its use.
# # #
Featured Product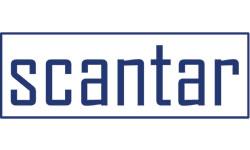 Scantar does in-depth research and analysis on the latest home electronics, appliances, and manufacturing trends.