Steel is safe. Today's automotive structures use advanced high-strength steel to effectively improve collision protection and ensure the safety of you and your family. Cars made from advanced high-strength steel are lighter and more fuel efficient
Automobile steel pipe is one of the varieties of precision welded steel pipe. It is the main type of automobile pipe. The main types of automobile welded steel pipe are automobile axle tube, automobile muffler condensation pipe, automobile exhaust pipe and control shaft tube stack pipe, automobile, automobile shock absorber, etc. The oil storage shaft of the car works, which is the axle for manufacturing the axle housing. In addition, seamless steel tubes for automobiles also use a wide range of stainless steel seamless pipes in the automotive industry, mainly for automotive exhaust systems. Automobiles account for more than 1% of stainless steel and 80% of ferrite stainless steel.

The exhaust of the automobile steel pipe passes through the last problem of the exhaust pipe inlet, pipe, hose, converter, and center muffler. The automobile muffler is mainly made of stainless steel welded pipe. In addition, the cantilever drive shaft tube is used for the chassis, the chassis front axle assembly and the seamless pipe bushing bearing sleeve, the brake pedal city gate, the cooling air conditioner and the pipe main cooling water pipe, the air conditioning pipe, and the tubular sensor. Steering dampers Seamless steel tubes, seamless tubes and cylinders with special requirements.
The car differential enables the left and right (or front and rear) drive wheels to rotate at different speeds. The automotive steel pipe is mainly composed of left and right side gears, two planetary gears and a carrier. The function is to make the left and right wheels roll at different speeds when the car is turning or driving on uneven roads, that is, ensuring pure rolling motion of the driving wheels on both sides.
For more info, please refer to: https://www.permanentsteel.com/product/stainless-steel-tube.html
 Orhttps://www.permanentsteel.com
Featured Product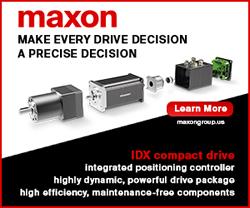 maxon motor launches new high-speed motors that are configurable online. The new ECX brushless motors are quiet and feature very high efficiency. The ECX motors are available with diameters of 8, 16 and 19 mm achieving speeds of up to 120,000 rpm. They run very smoothly and are highly efficient. With maxon motor's online configurator, it is easy to put together a customized DC motor to include gearhead, encoder and controller. The customized motors are ready to ship in 11 days!