Eric Pipal has been promoted to Vice President and General Manager at Brooks Instrument
HATFIELD, Pa. (March 15, 2019) - Eric Pipal has been promoted to Vice President and General Manager at Brooks Instrument, a world leader in advanced flow, pressure, vacuum and vapor delivery solutions.

Pipal originally joined Brooks Instrument as an Operations Director in 2007. Since then, he's held positions of increasing responsibility within the operations department prior to taking a customer-facing role as manager of the industrial business unit in 2015.
"Eric has a strong leadership record, and we are confident he will lead the Brooks Instrument team to continued positive results in the future," said Sharon Szafranski, Group President at ITW, which owns Brooks Instrument as part of its test & measurement business unit.
He holds a bachelor's degree in mechanical engineering from Penn State University along with an MBA in finance from Saint Joseph's University.
"I look forward to working with the Brooks Instrument team and our customers in this new capacity," Pipal said. "Brooks Instrument has a strong history of great people and a deep understanding of customer applications, coupled with a foundation of reliable, high-quality products upon which we can build. I'm especially excited about several key products we're launching this year for biotech and semiconductor manufacturing, including new mass flow controllers equipped with EtherNet/IP™ and other features for bioprocessing, as well as new pressure-based mass flow controllers for semiconductor processing. Besides our ongoing support for the industrial markets, the biotech and semiconductor segments are important product development areas for Brooks Instrument."
About Brooks Instrument:
Since 1946, Brooks Instrument has been a leader in precision fluid measurement and control technology. Providing instrumentation for flow, pressure and vaporization, the company serves customers in semiconductor manufacturing; fiber optic and thin film manufacturing; solar cell, LED, alternative energy, oil and gas refining; chemical and petrochemical research; and pharmaceutical and biopharmaceuticals.
With manufacturing, sales, and service locations in the Americas, Europe, and Asia, Brooks Instrument has the world's largest installed base of mass flow controllers. Its broad family of products includes legacy brands such as UNIT Instruments, Tylan, Key Instruments, and Celerity.
For more information, please visit www.BrooksInstrument.com. The company is also on LinkedIn (www.linkedin.com/company/Brooks-Instrument) and YouTube (www.youtube.com/user/Brooks407).
Featured Product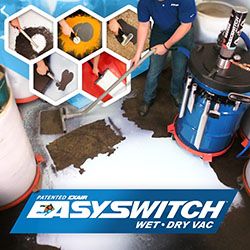 A low cost, reliable way to cool and purge electronic control panels. EXAIR Cabinet Coolers incorporate a vortex tube to produce cold air from compressed air - with no moving parts. NEMA 12, 4, and 4X Cabinet Coolers that match the NEMA rating of the enclosure are available in many cooling capacities for large and small control panels. Cabinet Coolers convert an ordinary supply of compressed air into clean, cold 20ºF air. Learn more about Cabinet Coolers in EXAIR's white paper "How EXAIR Cabinet Coolers Can End Costly Shutdowns". www.exair.com/184/Cab_Coolers_MTOM.htm