Imaging solutions provider expands product portfolio with Zivid 3D color cameras
OSLO, Norway, February 5, 2019 - Zivid, the 3D machine vision camera company, has announced the signing of a distribution agreement with 3D imaging systems specialist MoviMED. It covers both Zivid One and Zivid One Plus 3D color camera product families deployed in various industrial automation applications throughout North America.

The agreement enables MoviMED to offer system integrators and end users high-accuracy, time-multiplexed structured light-based 3D color imaging solutions for the first time, complementing its existing laser triangulation, stereoscopic and time-of-flight camera and sensor technologies.
CEO of MoviMED, Markus Tarin said, "The addition of the Zivid 3D color cameras means we effectively complete our product portfolio. Having access to such a leading-edge, structured light solution enables us to address an even wider array of 3D machine vision applications. There is a rapidly increasing need for almost human-like machine vision and Zivid products provide it."
Raman Sharma, Zivid's VP of Sales and Marketing, Americas said, "MoviMED's in-depth experience and knowledge of custom 3D imaging systems is a perfect fit for Zivid. Whether it's specifying and supplying a camera, or designing and integrating a complete turnkey solution, the right technical understanding is vital and MoviMED have it in abundance. We look forward to working with them."
Availability
The Zivid One Plus 3D color cameras are available via distributors and system integration partners, or directly from sales@zivid.com. More information is available at www.zivid.com.
About MoviMED
MoviMED is a distributor and systems integrator for industrial 3D Imaging Solutions. The company is located in Irvine, CA, USA. Founded in 1999, the company employs a customer-centered business model to provide cost-effective and targeted solutions for manufacturing companies in a variety of industries.
Competencies include advanced 3D imaging with technologies such as time of flight sensors, stereoscopic imaging, laser triangulation, confocal microscopy and interferometry. MoviMED provides sensors and cameras, know-how, consulting, technical support as well as custom software development all the way to turnkey system solutions.
Design capabilities also include complex motion control and robotics for scanning, part manipulation as well as pick and place applications.
MoviMED is a National Instruments Alliance Partner Silver - Vision Specialty.
To find out more, please visit www.movimed.com
About Zivid
Zivid is a market-leading provider of 3D machine vision cameras and software for next generation robotics and industrial automation systems.
Based on time-multiplexed structured light, the Zivid One and Zivid One Plus products are regarded as the world's most accurate real-time 3D color cameras and bring human-like vision to the smart factories and warehouses of Industry 4.0.
With more than two decades of in-house R&D and in-depth expertise in optical sensors, 3D machine vision hardware and software, Zivid enables customers to boost efficiency and productivity in a range of applications including de-palletizing, bin-picking, pick-and-place, assembly, packaging and quality control.
The Zivid One 3D color camera has received numerous awards for its technical features, quality of data (QoD), and design implementation. Awards include "Top Innovation Award" by inVISION Magazine, "Gold Innovators Award" by Vision Systems Design, Red Dot's "Product Design" award, and the Research Council of Norway's prestigious "Innovation Award".
To discover how Zivid is shaping the future of 3D machine vision visit www.zivid.com
Featured Product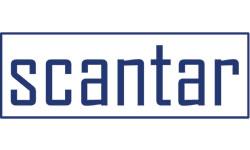 Scantar does in-depth research and analysis on the latest home electronics, appliances, and manufacturing trends.