Keynote Speaker Todd Grimm IDs the pioneering 3D Manufacturer as a "Cant Miss" Company
Attendees at RAPID + TCT, North Americas leading conference for 3D manufacturers and researchers, will want to mark down April 23, 2018 as the date they first heard about 3D Currax Solutions. Three years from now when the additive manufacturing R & D company is turning the industry on its head, theyll remember where they were when it became mainstream.

Todd Grimm, President of T. A. Grimm & Associates and a 25-year veteran of the additive manufacturing/3D printing industry, specifically mentioned 3D Currax in his keynote presentation at the conferences kickoff on Monday at the Fort Worth Convention Center. In his "Cant Miss" roundup of the latest products in 3D printing and scanning he said, "3D Currax has been privately developing technology that will advance production of mainstream products with a key focus on a process that can make optimal parts for their intended use...(it) took the combination of advanced additive manufacturing, custom robotics, AI, machine learning and development of key proprietary technology. In the end, they have designed an end-to-end system that makes finished 3D printed parts with no human interaction needed."
3D Currax was founded in 2015 by CEO Barry Mills, who has been developing advanced 3D printing systems capable per-part production speeds that are less than those found in injection molding. This allows industries reliant on mass production and rapidly-changing technologies, such as automotive, toy and healthcare, to make better designed parts faster and with more versatility, efficiency, and customizability.
"Just like Henry Ford revolutionized the production process for cars and changed the way people traveled forever, were saying the status quo isnt good enough anymore and want to transform how manufacturers produce and bring their products to market," said Mills.
Mills says the company is poised to grow exponentially pending investment to build its MRK III and MRK X machines, which are designed for dental/educational and manufacturing enterprises. Having them readily available puts 3D Currax in direct competition with global plastics manufacturing, an industry worth approximately $462 billion.
"The market were targeting is as-yet untouched for the additive manufacturing industry," said Mills. "Were going up against this behemoth but with the ability to produce parts faster and more efficiently, plus the added bonus of producing extremely complex parts. It truly is a David and Goliath type of scenario."
3D Currax currently houses a team of 26 employees and subcontractors out of its headquarters in British Columbia, Canada, and is looking for expansion into a larger U.S. facility. For more information about its technology and machines, go to http://www.3dcurrax.com.
Featured Product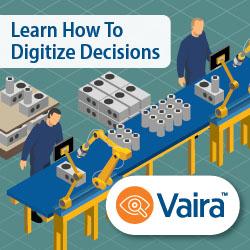 Pleora's Visual Inspection System helps operators detect errors and defects for unique component types, assembly steps, and custom low-run products where automated optical inspection (AOI) is too complex and expensive. The system helps DICA Electronics: Avoid costly, errors as a result of detecting errors at different phases in production, Speed time in detecting the root cause of the in-field errors with Tracking & Reporting apps for traceability, Maintain consistency in training new employees on requirements or with staff any time a new product is added, Easily train the system using 'good product' images for multiple product lines with no programming skills required, Reduce subjective decision-making, especially over a long shift, reducing error-escapes.