HP Award Winning Technology Starting Production at Re3dTech's Grayslake, Illinois facility.
"Our HP Jet Fusion 4200 is up and running and all we can say is Wow! The parts and quality are amazing! This printer is a game changer because the notion that, 3D Printing is too slow and can't be used for production, is no longer valid. We are producing parts ten-times faster than any other 3D process on the market. From one part for some applacations to thousands for others, every print is exciting to work on", said Russell Beck, Partner, Re3dTech.

The HP Jet Fusion 4200 revolutionizes design, prototyping and manufacturing, and for the first time, delivers superior quality physical parts up to 10 times faster and half the cost of 3D print systems on the market today. By printing functional parts for the first time, HP offers customers an unprecedented ability to transform part properties and deliver mass customization.
"There is a tipping point that 3D printing wins over traditional manufacturing. When you consider tooling, production, shipping and warehousing costs, 3D printing is the better choice in countless situations. Now with the HP's Jet Fusion 3D printer, that tipping point can be in the 1000's of units", said James Teuber, Partner, Re3dTech.
About Re3dTech
Located in Grayslake, Illinois, Re3dTech is providing industrial/manufacturing parts production with 2 award winning technologies. They offer part/product manufacturing on the MarkForged's, "Printer of the Year" FDM/FFF and the HP Jet Fusion 4200 "Innovation of the Year", winners at the 3D Industry Awards. Servicing Midwest and national customers with industrial part production.
Featured Product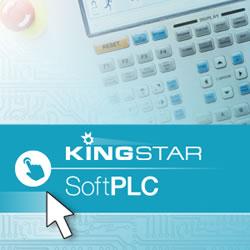 The top machine builders are switching from proprietary hardware-based PLCs, like Allen-Bradley, TwinCAT, Mitsubishi and KEYENCE, to open standards-based EtherCAT-enabled software PLCs on IPCs. KINGSTAR provides a fully-featured and integrated software PLC based on an open and accessible RTOS. KINGSTAR Soft PLC also includes add-on or third-party components for motion control and machine vision that are managed by a rich user interface for C++ programmers and non-developers alike.