Flexible, space-saving transmitter alarms offer the convenience of software configuration on a mobile device for monitoring input threshold levels and converting sensor signals to interface with process control systems.
Wixom, MI: Acromag adds new limit alarm and transmitter solutions for their line of microBlox® signal conditioners. The microBlox signal conditioning modules, available for a wide range of sensor inputs, plug into the new uBTA Transmitter Alarm Carriers to provide threshold value switch and process signal output capabilities. Single and dual-channel models support a wide variety of input, output, alarm, and relay types. Models with mechanical relays feature two SPDT switches rated for 5A at 250V AC, 30V DC. Solid-state relay models have two SPST switches rated for 1A at 200Vpk AC/DC. Acromags free AgilityTM app simplifies setting custom I/O ranges and alarm setpoints using a smartphone or tablet. Bluetooth® wireless technology provides a fast an easy connection to AndroidTM or iOS® mobile devices. Pricing starts at $335.

The microBlox systems modular approach, combining an assortment of plug-in input modules with output carriers, offers great flexibility to meet a broad range of alarm and signal interfacing applications. uBTA Carriers are offered in a thin 12.5mm housing or as an economical panel. Both formats mount on DIN rails. "The combination of alarm trips plus voltage and current output in one unit is a very cost-effective solution. And with easy software setup of I/O ranges and limits, it is even more attractive," stated Robert Greenfield, Acromags marketing & sales director.
Well-suited for use in harsh industrial environments, microBlox alarms have high immunity to the unwanted effects of noise, surges, shock, and vibration. They also offer dependable, high accuracy operation in extreme temperatures from -40 to 75°C with low drift and great stability. Hazardous location UL/cUL Class 1 Div 2 ABCD and ATEX Zone 2 certifications are pending.
Acromag, a multimillion dollar international corporation, has been developing and manufacturing measurement and control products for more than 50 years. They offer a complete line of industrial I/O products including process instruments, signal conditioning equipment, data acquisition boards, distributed I/O systems, and communication devices.
For more information about Acromag products, call the Inside Sales Department at (248) 295-0880 or Marketing Communications at (248) 295-0866. You can also visit us online at www.acromag.com, e-mail sales@acromag.com, or write Acromag at 30765 S. Wixom Rd., Wixom, MI 48393-2417 USA.
Featured Product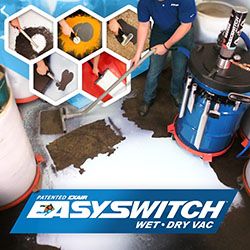 EXAIR's Super Air Knife dramatically reduces compressed air usage and noise compared to other blowoffs. The Super Air Knife offers a more efficient way to clean, dry or cool parts, webs or conveyors, delivering a uniform sheet of laminar airflow. https://exair.co/184_523 Learn more about our special on Air Knives at https://exair.co/184-sakpromo