JB Plastics, an industry leader in comprehensive injection molding services will showcase it products and services at this years Plastec West, Feb 7-9 at the Anaheim Convention Center in Anaheim, CA.
Showcasing its comprehensive lineup of products and services, JB Plastics will attend Plastec West, North America's Largest Annual Design & Manufacturing Event at the Anaheim Convention Center. Look for JB Plastics in booth 4077.

Plastec West connects attendees with over 20,000 engineers and executives, as well as hundreds of leading suppliers, across the advanced design and manufacturing spectrum. The three-day industry event allows plastics professionals to work together on cutting edge news and developments. Attendees learn from industry experts as they share their insights in plastics technology and innovation.
Featured in CNBCs The Profit, JB Plastics specializes in the manufacture of consumer products including caps & closures, electrical equipment, construction products, pest control plastic products, toys, containers and displays. From concept to market, the company provides a one-stop-shop for custom injection molding.
The engineers at JB Plastics offer a project management approach and integrated services that spans everything from tool design and material selection to final part production assembly, packaging and delivery. Customers benefit from a single point of accountability to meet their quality, packaging and delivery standards and goals.
The companys advanced plastic injection molding equipment can handle clamping forces from 90 to 300 tons with the flexibility to run molds as large as 28 x 28 inch footprint. They have the capacity to run high cavitation, demanding, high precision molds. They also specialize in high production runs of 10,000 or more running 8 Toyo Presses three shifts a day and up to 7 days a week.
For more information, contact JB Plastics at (714) 541-8500 or visit their website at http://www.jb-plastics.com. For more information on Plastec West, visit http://plastecwest.plasticstoday.com.
Featured Product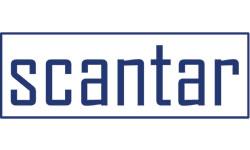 Scantar does in-depth research and analysis on the latest home electronics, appliances, and manufacturing trends.