Complex Geometries and Tight Tolerances Are Quickly Measured with Computer Aided Inspection Process
STUART, Fla., Jan. 19, 2017 /PRNewswire/ -- Level 3 Inspection LLC, (L3I) master practitioners of Computer-Aided Inspection (CAI) technologies, professional services and automated systems for precision manufacturing, announced today that their patent-pending Smart Inspection Station™ (SiS™) has been successfully applied to dimensionally inspect production parts for the F135 jet engine. The Pratt & Whitney F135 is an advanced turbofan jet engine for the Lockheed Martin F-35 Lightning II single-engine Joint Strike Fighter, and requires some of the most demanding precision manufactured parts and dimensional inspections in the world.

"Many of these jet engine components have very many, very small features and exceptionally tight tolerances; and dimensional conformance is simply imperative. We've helped many parts producers who have experienced difficulty inspecting those components with traditional metrology," says Bill Greene, Level 3 Inspection's CEO. "Once the part number program is developed and tested, complexity is nearly free with our advanced Computer Aided Inspection (CAI) from high-accuracy 3D Scanning (3DS) process. The program runs completely integrated and fully automated on the SiS, to produce the comprehensive dimensional inspection reports needed to release First Article Inspection parts for production, and volume production parts for assembly."
Smart Inspection Station for fast automated Computer Aided Inspection production parts measurement, in minutes, on the shop floor, with a non-technical operator
Smart Inspection Station for fast automated Computer Aided Inspection production parts measurement, in minutes, on the shop floor, with a non-technical operator
The entire process of automated system CAI starts with capturing and merging the 3D scans while the SiS robotic parts presenter moves the part to present all of the needed part surfaces to the 3D scanner. Then the integrated process analyzes the 3D scan file with the inspection routine to extract all of the dimensions and produces the multiple inspection reports and stores them on the network. The entire process occurs in parallel processing in low double-digit minutes, without human intervention after simply placing the part in the gripper and bar-code scanning the paper router. "This is really the ultimate dimensional inspection 'Answer Machine' capable of generating full dimensional inspection (including AS9102 form) and conformance reports on the shop floor, with a non-technical operator," states Scott McAfee, Chief Engineer of Level 3 Inspection, the system's inventors. "That's how we now use these systems for efficiency in our inspection services business and how our customers use these systems in their precision machine shops," McAfee adds.
"The inspection requirements on some of these precision cast and machined F135 parts are quite demanding," expressed Bill Osteen, Level 3 Inspection's Technical Lead. "There are hundreds of critical features and some of them are just a few thousandths of an inch, with tolerances of just a couple thousandths of an inch. The automated SiS is well suited to rapidly and reliably perform these kinds of very precise inspections," Osteen added.
With nearly overwhelming demand for ever-faster conforming parts throughput, and often with expectations of reduced cost, the need for fast automated CAI of F135 parts at the point of manufacture is only expected to grow. Level 3 Inspection is proud of their services and for the jet engine supply chain, and their product's capabilities to support and deliver to this industry need.
About Level 3 Inspection:
Since 2008, Level 3 Inspection (L3I) has been providing the world's most advanced dimensional quality inspection with both professional services and automated systems. The company has pioneered a proprietary process for Computer Aided Inspection (CAI) from High Accuracy 3D Scanning (3DS) that rapidly optimizes their clients' precision processes, tooling and products. L3I delivers the most illustrative and thorough dimensional quality inspection results for manufacturers in industries ranging from aerospace to advanced medical instruments and devices, helping them design, build and deliver complex, high-precision, high-reliability parts and components for critical applications.
For further information, please visit www.level3inspection.com.
Featured Product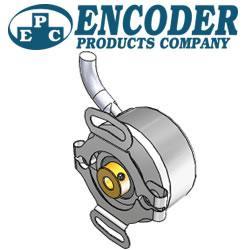 EPC is excited to announce our NEW online 3D Configurator. This new tool makes it even easier to configure EPC's products exactly how you need them for your application. The 3D Configurator interface is intuitive and works in any web browser for both desktop and mobile. It'll only take you a moment to learn your way around the program. Careful, though: it's so fun to play with, you may spend a whole afternoon on it!