SelfLube will have on display its precision wear plate line. These rugged and durable components are used extensively by tooling designers.
SelfLube, the leading U.S. manufacturer of precision mold and die components will be exhibiting at this year's Fabtech Expo. The company will be showcasing its inch and metric wear plates. Just recently, the company announced that it has made over 1,000,000 precision plates, a significant milestone that firmly established SelfLube not only as the leading U.S. manufacturer of mold and die components, but the experts in precision plates as well.

Wear plates are an ideal solution for guiding and controlling movement. "Toolmakers and tool designers find them very useful for a number of reasons. They come in a broad range of sizes and can support very heavy loads, for example, one medium sized wear plate can support nearly 100 tons," explains Phil Allor, CEO of SelfLube. "Their ruggedness and durability allows them to typically outlast the tool they are installed, making them extremely popular with designers."
SelfLube Wear Plates are available in solid aluminum bronze and steel, with or without the option of graphite. Its product line consists of many different types which include:
Inch (N Series, A Series, grease groove, cam dwell, sizing plates)
Metric (NAAMS, VDI, JIS, SMC, cam dwell, SESW/ SESWT, STW/ STWT)
The Fabtech Expo will be November 16-18 in Las Vegas, Nevada. The expo is expecting nearly 28,000 attendees with over 1,300 exhibitors in the metal forming, fabricating, welding and finishing industries. SelfLube will be exhibiting at Booth: C14079.
SelfLube is the leading U.S. manufacturer of precision mold and die components. The company manufactures both conventional and self-lubricating components used in molds, dies and special machines. As an ISO 9001:2008 registered company with eight successive quality audits with zero non-conformances, SelfLube is well positioned to supply the precision component needs of the tooling industry. Its product line consists over 10,000 part numbers including wear plates, wear strips, bushings, gibs, parting line locks, lifter slides and many other related items. SelfLube's full wear plate line is listed on the company website. There you can download as well as place a quote and order. For more information on Fabtech please visit http://www.fabtechexpo.com/visit.
Featured Product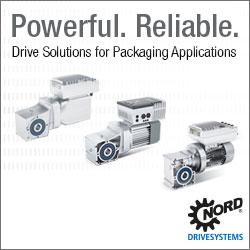 NORD's redesigned line of small CLINCHER parallel gear units showcase increased power and torque capacity for a variety of applications. These re-engineered versions will be replacing the existing SK0182NB, 0282NB, and 1382NB units. They are lightweight, have improved heat dissipation, are more cost-effective, and are available with NORD nsd tupHTM sealed surface conversion for wash-down and extreme environments.