XIMEA will present several new models from super fast line of cameras based on PCI Express during the Vision show 2016 in Stuttgart.
The PCIe interface allows camera to stream data at speeds from 20 Gbit/s to as high as 64 Gbit/s over a distance of up to 300m using Fiber and without the need of expensive framegrabbers or special, complicated software. Resolution range from 4K to 8K is enhanced with integrated interface compatible with Canon EF-mount lens that allows remote control of aperture, focus and image stabilization: https://www.ximea.com/en/technology-news/pci-express-camera-cmv12000

First 4K model called CB120 is equipped with CMV12000 sensors from CMOSIS. With the help of new generation of PCI Express referred to as PCIe 3.0 this 12 Mpix sensor is able to reach the remarkable speed of over 330 Fps at full resolution. The cameras data and control interface is fully compliant with PCI Express External Cabling Specifications, which allows 64 Gbit/s and real data throughput of 7000 MB/s - more than any other interface can compete with.
Second 8K model called CB500 is equipped with 47 Mpix sensor that can deliver 30 frames per second directly to PC memory. This high grade 35mm full frame global shutter CMOS has 7920 x 6004 pixels resolution and provides 12 or 14 bit crystal clear images. Camera package itself is remarkably compact with 60 x 60 x 38 mm and 175g. Power consumption reduced by design and components can be as low as 9 Watt.
Another robust, easy to integrate model uses high speed, global shutter CMOS sensors from LUXIMA - called LUX13HS. These special sensors have exceptionally big 13.7um pixel and fast data throughput with potential 3500 Fps at full resolution of 1280 x 864. Both are very beneficial for high speed (low exposure time) applications. For synchronization purposes with external equipment and other cameras, the models are equipped with trigger inputs and outputs.
Enhancing the convenience factor, a PCIe cable interface implemented inside the cameras eliminates any frame grabber needs. Image data is seamlessly delivered and stored right inside the PC memory, becoming immediately available for processing and encoding by CPU and/or GPU, reducing latency. XIMEA SDK/API provides the comfort of choosing from Windows, Linux, Mac OSX and can work with software that helps with CUDA compression.
Applications examples include: Flat panel inspection, printed circuit board (PCB) examination, persistent stadium and border security, wide area surveillance, 360 panorama, cinematography, motion capture and aerial or city mapping.
About Ximea
Drawing on two decades of experience in the industry, XIMEA offer consists of state-of-the-art cameras with USB 3.0, USB 2.0, PCI Express and FireWire interface as well as X-RAY, Hyperspectral and Thunderbolt™ technology enabled cameras.
For more than 20 years XIMEA has developed, manufactured and sold standard or OEM cameras for machine vision applications in motion control, assembly, robotics, industrial inspection and security, as well as scientific grade cameras for life science and microscopy.
The main distinction is based on extremely robust way the cameras are built while still providing highest speed like for example the USB3 Vision camera line. Learn more about XIMEA at http://www.ximea.com
Featured Product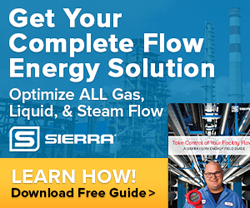 Download Flow Energy Guide - Written by Engineers For Engineers. Learn how to save on energy costs by optimizing your facility flows that impact costs like compressed air, natural gas, steam, and hot or chilled water.