Longer tool life and less tool breakage for blind hole applications
Allied Machine & Engineering Corp, a leading manufacturer of holemaking and finishing tooling systems, adds to their existing threadmill line, now offering a complete range of coolant through threadmill solutions that are ideal for blind hole applications. Allied's coolant through threadmill solutions, significantly improve chip evacuation when threading blind holes. They reduce tool deflection and provide straighter and more precise thread forms. End users will also achieve longer tool life and experience less tool breakage due to chip build up.

Offered in both inch-shank and metric-shank options, inventory is available for all carried items. Fast delivery times are guaranteed, with same-day shipping on inventoried items. Currently there are over 100 different items available including a variety of threadforms, diameters, and lengths, with new coolant through threadmill options being added regularly.
Allied's coolant through threadmill solutions, ideal for numerous applications in the mold and die, oil and gas, aerospace, and automotive industries, are a far more versatile solution for producing screw threads than other options, including high performance taps. They are perfect for materials that generate heat, especially high temperature alloys, high strength alloys, and stainless steel used in aerospace and oil and gas applications. Unlike taps, threadmills can produce a variety of thread diameters as well as right or left hand threads.
The new Allied design features a thick core geometry, which maximizes the coolant hole size through the center. The increased core diameter strengthens the tool and allows more coolant flow-through, resulting in faster flushing and better cutting edge cooling.
Allied supports threadmill customers with a large team of field sales engineers all over the globe. This technical support team can help set up the tool, ensure it is running correctly, and troubleshoot any problems that may arise. Also available free of charge is an online threadmill programming tool, available 24/7, which prepares the G-code program to run the threadmill based on the specific application parameters.
Featured Product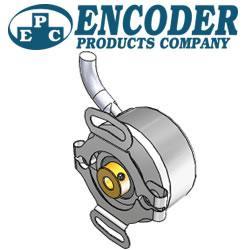 EPC is excited to announce our NEW online 3D Configurator. This new tool makes it even easier to configure EPC's products exactly how you need them for your application. The 3D Configurator interface is intuitive and works in any web browser for both desktop and mobile. It'll only take you a moment to learn your way around the program. Careful, though: it's so fun to play with, you may spend a whole afternoon on it!