Dixien LLC launches ISO business continuity solution for manufacturers. Emergency production recovery solution supports OEM and Tier 1 suppliers when supply chain disruptions occur.
The newly launched service promises to deliver expedited emergency production recovery support to OEM and Tier 1 customers. Customers now have access to emergency production recovery assistance when supply chain emergencies occur. Businesses can leverage this service to expedite orders at risk of not being fulfilled on time with their customers.

The service will coordinate all of the project requirements and resources necessary to quickly launch the program. Through the emergency production recovery program, the timeline for setting up a major metal stamping or injection molding project is greatly reduced. The company will fast track their production process to accommodate the urgent needs of the customer. The recovery team will streamline the quoting, tool transport, home-lining, part validation, PPAP and tool setup for the product launch.
Alex Garcia of Dixien, LLC said, "We believe the service to be ideal for our customers who face unforeseen supply chain disruptions on occasion. We believe that providing this invaluable service will help customers satisfy contingency planning requirements."
Customers can experience any number of supply chain disruptions in a given year. For emergencies larger in magnitude, additional resources may be necessary to meet fast approaching deadlines. The Emergency Production Program addresses that problem. When companies experience supply chain disruptions due to fires, power outages, equipment breakdowns or natural disasters, they can leverage this program to address their immediate production needs.
OEMs and Tier 1 companies now have an additional service available to them should they encounter any supply chain disruptions. This service fast tracks the production process for customers while delivering the same product quality customers have come to expect of Dixien, LLC. Customers avoid risking their hard-earned accounts, reputation or productivity due to a supply chain emergency.
More information available here: www.dixien.com/emergency-production-plan.htm
Featured Product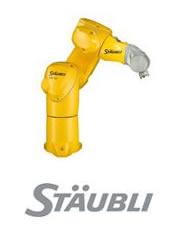 TX2 robots: redefining performance by offering collaborative safety and high performance in a single machine. These pioneering robots can be used in all areas, including sensitive and restrictive environments, thanks to their unique features. Safety functions are easy and inexpensive to implement. They allow a higher level of interactions between robots and human operators, while still guaranteeing protection of your people, production and investment.