Online Insta-Quote™ and Engineered Specials provides quick resolution of tooling issues
Dover, OH - Allied Machine & Engineering Corp, a leading manufacturer of holemaking and finishing tooling systems, offers a range of customization capabilities, including special sizes, geometries, substrates, and coatings for tool bodies, blades and inserts. Also available are customized threadmills, reamers, and boring tools. The online Insta-Quote™ system lets customers design, quote and order customized tooling in minutes. For more complicated tools, customers make use of Allieds experienced staff of Application Engineers who will provide a quotation within 2 days, depending on the complexity of each request.

Allieds Insta-Quote utility is ideal for customers who may need a tool body that is longer, deeper, or shorter to miss a fixture, or who need special forms or a special geometry for difficult to machine materials. The service is most widely used for Allieds T-A® and GEN3SYS® products.
Customers can either register for Insta-Quote online or work with a local authorized Allied distributor to get set up and gain access to the utility. The user-friendly menu guides customers through a simple process to design, draw, and obtain a quote. It also provides lead time information. The system then instantly prints the quote, providing a drawing in PDF format within minutes. After approving the design by signing the tool drawing, the order is quickly confirmed, processed, and delivered through the local Allied distributor. The order is given a unique item number for future reordering and can be revised and changed as needed.
Also available is the Engineered Specials capability, in which seasoned applications experts work with end users to develop a solution unique to that customer. Allied can produce customized versions of any standard product offering, from simple modifications to shank length to more complex modifications that produce tools combining multiple operations. Allieds expertise with combination tools can drastically reduce cycle times and eliminate unnecessary steps in the manufacturing process. This can save significant amounts of money and dramatically lower the cost-per-hole.
Allieds responsive and technically advanced environment means experts can make highly customized tools at a reasonable cost with very short lead times. Tool bodies can be turned around in 20-25 days, while many custom inserts ship within 10 days.
For more information, please visit: http://www.alliedmachine.com/utilitiesSpecialTooling.aspx.
###
About Allied Machine & Engineering Corp.:
Allied Machine & Engineering Corp is a leading manufacturer of holemaking and finishing tooling systems. Allied devotes its advanced engineering and manufacturing capabilities to creating the widest selection of value-added tooling available to metal-cutting industries around the world. Our tooling solutions deliver the lowest cost-per-hole in a wide range of drilling, reaming, threading, and boring applications.
Located in Dover, Ohio, Allieds precision holemaking technologies provide end users worldwide with the highest level of drill performance. Precision engineering and expert application support make Allied the first and best choice for solving complex metal-cutting challenges.
Featured Product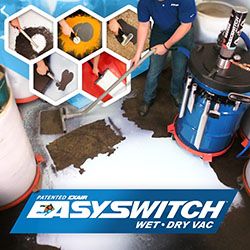 EXAIR offers many cooling products. Cabinet Coolers keep enclosures cool. Super Air Knives produce a quiet, hard-hitting curtain of air for cleaning, cooling and more. Cold Guns are an excellent alternative to messy mist systems. Learn more now. https://exair.co/184_cclp