Strengthening FA Product Service Network in Southern Europe and Africa
TOKYO--(BUSINESS WIRE)--Mitsubishi Electric Corporation (TOKYO:6503) announced today the establishment of two factory automation ("FA") centers, the Italy FA Center in Milan, Italy, and the South Africa FA Center Satellite in Johannesburg, South Africa. This strategic move will expand the FA product support network in Southern Europe and Africa, while also strengthening and accelerating local customer service. Both FA centers will commence product support services from April 1.

The production of electric machinery is thriving in Italy, and Mitsubishi Electric foresees increasing demand for product support services in the automation sector. Meanwhile, South Africa is seeing rising investment in social infrastructure projects, which is expected to draw an increased number of Japanese manufacturers and drive growth in local industries such as mining.
Until now, FA product services for Southern Europe and South Africa were handled by the Europe FA Center in Poland. The two newly established FA Centers will contribute to increased customer satisfaction by providing more rapid and locally tailored services to these regions.
Featured Product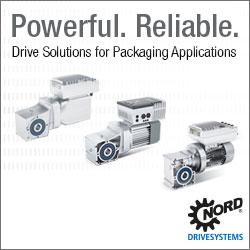 NORD's redesigned line of small CLINCHER parallel gear units showcase increased power and torque capacity for a variety of applications. These re-engineered versions will be replacing the existing SK0182NB, 0282NB, and 1382NB units. They are lightweight, have improved heat dissipation, are more cost-effective, and are available with NORD nsd tupHTM sealed surface conversion for wash-down and extreme environments.