Pro Mach broadens extensive labeling and coding product line with EPI Labelers' strong focus and capabilities in flexible and vertical form fill seal packaging
Pro Mach, Inc., an industry-leading integrated packaging solutions company, announced today it has acquired EPI Labelers. The addition of EPI Labelers expands Pro Machs extensive labeling and coding product offering and complements existing capabilities in vertical form, fill, seal (VFFS) packaging equipment. Pro Mach completed the acquisition on January 28, 2016, and will continue to leverage the EPI brand and their current facility in New Freedom, Pennsylvania.

EPI Labelers is a dedicated manufacturer of high-quality labeling products for packaging and promotional needs. They are a trusted solution provider for many of the largest consumer snack food and bakery brands in the U.S., and their success is indicative of their market expertise. EPI has been developing standard and custom labeling solutions for more than 30 years and manufactures a wide range of tamp, blow-on, wipe-on, 2-panel, corner wrap, high-speed, and print and apply labeling solutions.
"Were pleased to welcome the outstanding EPI Labelers team," said Alan Shipman, Pro Machs Labeling & Coding Group President. "EPI strengthens our product offering in our labeling and coding business along with our existing ID Technology and Greydon brands, and provides our customers with the most comprehensive range of quality labeling and coding solutions."
Instituting a strong focus on customer needs has created a loyal customer base and a deep expertise in unique label machinery applications for EPI Labelers. In addition, Pro Machs integration with EPI will be particularly valuable to current customers needing additional products or service along the packaging line, including Pro Machs rapidly growing, flexible packaging business.
The EPI Labelers team will join Pro Machs Labeling and Coding Group led by Shipman. Reporting to him will be Matt McLean, Vice President and General Manager.
"Were excited about what EPI Labelers brings to Pro Mach and the opportunity to support both our current and future customers with new, innovative solutions," said McLean. "Together, we have outstanding opportunities to expand our solutions in key markets and develop new products that complement Pro Machs existing lines."
Pro Mach is a premier packaging and processing machinery manufacturer and integrated system provider, with nearly 30 equipment brands sold throughout the world. In addition to labeling and coding, Pro Mach manufactures and integrates solutions for bottling and capping, primary and secondary packaging, flexible packaging, end of line, and material handling. Pro Mach continues to grow rapidly with a global customer base and operations in North America and Europe.
To learn more about EPI Labelers, visit them on the web at http://www.EPILabelers.com.
About Pro Mach
Pro Mach is a leading provider of integrated packaging and processing products and solutions for food, beverage, consumer goods, pharmaceutical, and other diverse companies. Through multiple brands, Pro Mach provides product packaging and processing equipment, PMMI certified trainers, installation, parts, and service in Bottling & Capping, Primary Packaging, Flexible Packaging, Material Handling, Labeling & Coding, and End of Line.
Pro Mach has a diverse customer base, from Fortune 500 companies to smaller, privately-held businesses worldwide, which depend on reliable, flexible, technologically advanced equipment and integrated solutions. Pro Mach is headquartered near Cincinnati, Ohio, with manufacturing facilities and offices throughout the United States, Canada, Mexico, and Europe. For more information about Pro Mach, please visit http://www.ProMachInc.com.
Featured Product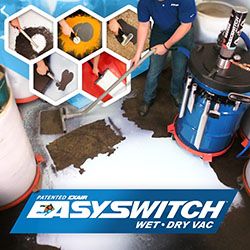 Super Air Knife reduces compressed air usage & noise when compared to other blowoffs. The Super Air Knife offers a more efficient way to clean, dry or cool parts, webs or conveyors. It delivers a uniform sheet of laminar airflow across entire length. https://exair.co/184_523 EXAIR is offering a special right now on Super Air Knives. Learn more at https://exair.co/184-sakpromo.com