RF System Lab to attend North America's Largest metal forming, fabricating, welding, and finishing event. VJ-Advance Video Borescope on display at FABTECH 2015.
Traverse City, MI November 04, 2015 -- FABTECH, North Americas largest metal forming, fabricating, welding, and finishing event, is the next destination for RF System Lab and the VJ-Advance (VJ-ADV) Video Borescope. Being held November 9-12, 2015 the event will draw tens of thousands to the McCormick Place in Chicago, IL to learn about the newest advancements in the industry. With a combination program of education, networking, and technology features, it showcases something for everyone.

RF System Lab is proud to join FABTECH for the second time in 2015. Senior Sales Consultant Casey OTool will be on site showcasing the VJ-ADV Fully Articulating Video Borescope. Available in 2.8, 3.9, or 6.9mm diameters, there is a VJ-ADV for every fabrication, welding, and metal forming remote visual inspection need. Free hands-on demonstrations will allow attendees to see how easy the joystick-controlled articulation is to control, and how comfortable to pistol grip design is to work with.
Those unable to attend FABTECH can still try the VJ-ADV through RF System Labs no-obligation, no-cost demo program. Customers can try the VJ-Advance at their facility without a sales rep looking over their shoulder. Go to http://www.rfsystemlab.us to learn more about the free, no-hassle Demo Program.
Featured Product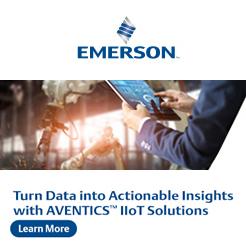 When OEMs and manufacturers need reliable pneumatics for industrial automation applications, they look to the extensive AVENTICS portfolio of cylinders, valves, air preparation and pressure regulators, engineered in Germany. With a compact design and low-maintenance technology to actuate machinery, AVENTICS pneumatics can be trusted to deliver steadfast and long-lasting operation even in the most demanding applications and environments.