CNC machining company, Protomatic, was recognized as one of 4 "Top Shops" by Modern Machine Shop magazine.
Dexter, MI August 27, 2015

Precision CNC machining company, Protomatic, was recognized by Modern Machine Shop magazine with the Top Shops Honors Program award.
Modern Machine Shop evaluated 277 shops this year. Protomatic won the Best Shopfloor Practices category for its attention to spindle utilization, overall equipment effectiveness, setup time, use of machine-tending robots and other forms of automation, and lean manufacturing processes.
Protomatic is based in Dexter, Michigan, with areas of expertise including prototype machining and custom short-run precision CNC milling and turning.
Industries served by Protomatic include medical, aerospace, automotive and military. Protomatic puts an emphasis on "Life-Saving Precision" from product design through production.
Featured Product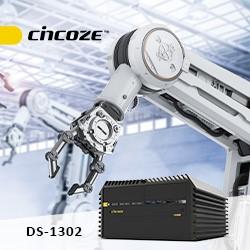 Powered by 10-core 10th-gen Intel® Xeon® or Core™ CPU, the DS-1300 is a rugged, high performance, highly expandable embedded computer. It supports up to two PCI/PCIe expansion slots (combined max 110 W), various commercially expansion cards available in image capture cards, motion control cards, or GPU cards. The DS-1300 series is suitable for deployment in industrial automation, factory automation, machine vision, AIoT and applications requiring high computing power in harsh environments.