The 2015 edition offers over 500 exhibitors
May 8, 2015 -- Noted for its ability to generate flawless toolpath while maintaining ease of use, the SURFCAM computer-aided-manufacturing (CAM) solution by Vero Software will be presented May 12-14 at EASTEC 2015, hosted at the Eastern States Exposition in West Springfield, Massachusetts.

Dedicated to helping northeastern manufacturers remain competitive, EASTEC is regarded as New Englands premier manufacturing-industry event. The 2015 edition offers over 500 exhibitors, as well as complimentary conference sessions, presentations from industry experts, and much more.
Guests to EASTEC are welcome to learn more about SURFCAMs 2015 release by visiting booth No. 2862, where demonstrations of the softwares latest updates, newest features, and efficiency-boosting capabilities will be presented.
About Surfcam, Inc.
SURFCAM is a powerful and affordable 3D Vero Software CAM solution that achieves the balance between feature sets and ease of use. SURFCAM products have been installed on more than 26,000 systems worldwide during the past 25 years. In that time, SURFCAM has grown to support 15 languages and has gained an outstanding reputation for training and providing the highest level of technical support to its customer base.
Featured Product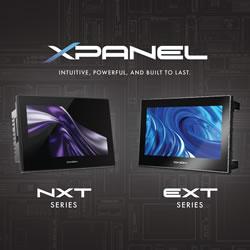 Introducing the Xpanel eXT and nXT series, advanced industrial HMI solutions that set a new standard for performance and usability. Utilizing our brand new Canvas HMI software for project creation, the Xpanel eXT and nXT series deliver a seamless and efficient user experience. They combine industrial-grade touch technology, powerful embedded OS hardware with a quad-core CPU, and an easy-to-use runtime platform. The Xpanel eXT and nXT series are specifically designed to optimize and streamline industrial operations, enhancing your HMI experience.