A Full Range of DDR4 UDIMM and SO-DIMM Modules Available for the Next Generation of Embedded Systems
Taipei, Taiwan - Innodisk, the service driven flash and DRAM provider, is introducing DDR4 memory modules designed for industrial applications on Intel's upcoming Skylake platform. The new unbuffered long DIMM and compact SO-DIMM memory offerings will feature significantly lower power consumption and higher performance than comparable DDR3 modules and will have ECC error correction available for industrial and embedded applications. An extra thick 30u gold connector, on-board thermal sensors and conformal coatings make these JEDEC-compliant DDR4 modules especially suited for the next generation of industrial systems.

Better Embedded Performance
Operating at 2133Mhz, Innodiskss DDR4 memory offers up to 30% better performance with 20% lower power consumption compared to current mainstream DDR3 SDRAM. With Intel Skylake projected to be the embedded platform of choice by the middle of 2015, Innodisks DDR4 memory modules will enable the next generation of embedded performance.
Thermal Sensors
Especially suited for fanless computers, on-board thermal sensors alert the system to temperature changes. This allows the monitoring of individual memory module temperatures to throttle performance and prevent overheating.
30u Golden Finger
Innodisks proprietary 30u Golden Finger connector interface is 10 times thicker than the JEDEC standard of 3u and ensures a reliable memory interface in industrial usage.
Conformal Coatings
Innodisks DDR4 memory has conformal coatings available to enhance reliability and service life in harsh industrial environments. Partnering with industry leader HumiSeal, Innodisks in-house production facility allows high quality application of protective coatings without risk of contamination or damage.
Features
Standard profile height of 30.0mm for SODIMM, and 31.25mm for UDIMM
ECC for data integrity
Single voltage
Significantly improved airflow
On-Die Termination using ODT pin
Lead-Free and compliant with RoHS
Average refresh period of 7.8us at 85°C or lower, and 3.9us between 85°C and 95°C
About Innodisk
Innodisk is a service driven provider of flash memory and DRAM products for the industrial and enterprise applications. With satisfied customers across the embedded, aerospace and defense, cloud storage markets and more, we have set ourselves apart with a commitment to dependable products and unparalleled service. This has resulted in products including embedded peripherals designed to supplement existing industrial solutions and high IOPS flash arrays for industrial and enterprise applications. The expanded business lines are leading our next step in being a comprehensive solution and service provider in industrial storage industry.
Founded in 2005 and headquartered in Taipei, Taiwan with engineering support and sales teams in China, Europe, Japan, and the United States, Innodisk is able to support clients globally. With abundant experience and an unrivaled knowledge of the memory industry, Innodisk develops products with excellent quality, remarkable performance, great cost-efficiency, and the highest reliability. For more information about Innodisk, please visit http://www.innodisk.com.
Featured Product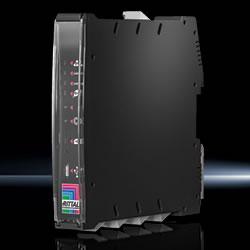 Download the Rittal Fact Book, we'll show you side-by-side product comparisons of Rittal and competitive products, and let you decide. You are an innovator. Your mind runs with "What if?" and the status quo can always be improved. When you find a supplier like Rittal who is forward thinking, you know you've found a partner. A supplier known worldwide for equipment that incorporates cutting edge technology, designed for efficiency, and solves problems other engineers hadn't even considered yet. A company that lives the Industry 4.0 world and puts it into practice in every step of the process.