RadiantInsights.com include new market research report on "Underwater Robotics Market Size, Share, Trneds & Analysis Report up to 2015" to its huge collection of research reports.
About Underwater Robotics

Underwater robots are used for continuous oceanic surveillance. They are designed to work in challenging environments where the safety and accessibility of divers is compromised. Underwater robots have several applications in the fields of maritime security, underwater archaeology, and marine biology. They also play an important role in the development of the Offshore industry.
TechNavio's analysts forecast the Global Underwater Robots market to grow at a CAGR of 6.92 percent over the period 2014-2019.
Covered in this Report
The Global Underwater Robotics market can be categorized into the following segments: Surface and Underwater Examination, Defense and Security, Commercial, and Scientific Research.
TechNavio's report, Global Underwater Robots Market 2015-2019, has been prepared based on an in-depth market analysis with inputs from industry experts. The report covers the Americas, and the EMEA and APAC regions; it also covers the Global Underwater Robots market landscape and its growth prospects over the coming years. The report also includes a discussion of the key vendors operating in this market.
Key Regions
Americas
APAC
EMEA
Key Vendors
Atlas Maridan
Bluefin Robotics
Deep Ocean Engineering
Other Prominent Vendors
ECA Hytec
International Submarine Engineering
Inuktun Services
MacArtney Group
Schilling Robotics
Soil Machine Dynamics
Market Driver
Inaccessible Environmental Conditions
For a full, detailed list, view our report
Market Challenge
High Initial Investment
For a full, detailed list, view our report
Market Trend
Advanced Perpetual Robotics
For a full, detailed list, view our report
Key Questions Answered in this report
What will the market size be in 2019 and what will the growth rate be?
What are the key market trends?
What is driving this market?
What are the challenges to market growth?
Who are the key vendors in this market space?
What are the market opportunities and threats faced by the key vendors?
What are the strengths and weaknesses of the key vendors
Featured Product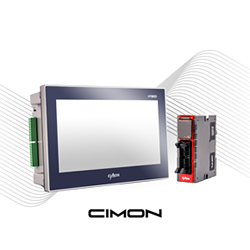 CIMON-XPANEL is a Windows CE based HMI unit. A combination of software and hardware, suitable for various monitoring needs within industrial sites.