To achieve optimal performance and ensure great accuracy in capturing visual information, choosing the right belt conveyor and aluminum framing system is critical.
The Role of Vision Systems in Conveyor Technology
Article from | Montech
Vision systems play an important role in production and conveyor technology. They help companies automate their production processes, increase efficiency, and improve the quality of the products they produce. To achieve optimal performance and ensure great accuracy in capturing visual information, choosing the right belt conveyor and aluminum framing system is critical.
Vision systems are image processing systems that are capable of capturing, analyzing, and interpreting visual information from machines and their surroundings. These systems use cameras to capture images of objects or processes, and then apply algorithms to identify patterns, colors, and other features. Vision systems offer many advantages in conveyor technology:
Automated inspection and identification
Vision systems can be used for automatic inspection, to ensure that products are present and free of defects. For example, these systems can detect cracks, scratches, discoloration, missing or damaged parts, and automatically sort them out. This saves time and money. Vision systems can also identify and differentiate products, which can help to sort products automatically and prevent packaging errors.
Simple measurement
Vision systems are a popular tool for accurately measuring products in conveying processes. For example, they can measure the length, width, height, or thickness of products, and ensure that they meet specifications.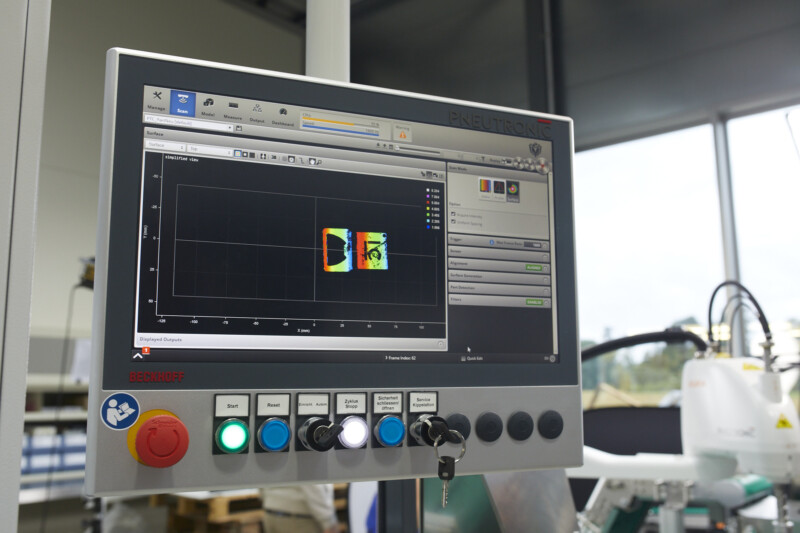 Precise positioning
Vision systems are also useful for positioning products on the belt conveyor or in other applications. For example, you can detect the position of products on the belt and send instructions to the control systems to move the product to the correct location.
Optimized quality control
Because vision systems automate processing and minimize defects, they can help improve product quality. By making quick decisions about the quality of products, they help to increase production efficiency. This allows companies to prevent defective products from going on the market.
Useful real-time data
Real-time data helps companies optimize their production processes. Here, too, vision systems can help. For example, they can provide data about the speed of the conveyor system that can be used by a process control system to optimize material flow and production speed.
High-quality hardware is mandatory
To provide all these benefits, vision systems require several key factors, including clear requirements, effective software, experienced professionals, and regular maintenance and training. The selection of high-quality hardware is also crucial to ensure great accuracy and system reliability. Vision systems include high-resolution cameras, lighting systems with constant brightness, sufficiently powerful computers and processors, and robust, reliable belt conveyors and aluminum framing systems.
The more precise, the better
Montech's flexible conveying systems are an optimal choice if you're using vision systems since they enable our customers to seamlessly integrate their own vision systems into the conveyor system. Our belt conveyors and aluminum framing systems are not only of high quality, their precision is particularly impressive, and precision is the be-all and end-all of vision systems. Our aluminum framing systems enable precise and rigid mounting of vision systems, yet they remain flexible when it comes to handling. If you wish to shift or adjust a vision system, this is very easy to do and requires almost no effort.
Customer-specific solutions
Montech's flexible conveyor technology is used in a wide variety of vision systems applications. Whether in the food or pharmaceutical industry, we implement individual requirements and we are also there for our customers to provide after-sales support. With our customized solutions, we ensure that our customers receive the best possible integration of their vision systems into their conveyor systems.
About Stefania Biffi
As an enthusiastic and sincere person, I like to be driven by curiosity. By looking at the world a little with the eyes of a child, I try to move beyond the skepticism of adults.
The content & opinions in this article are the author's and do not necessarily represent the views of ManufacturingTomorrow
---
Comments (0)
This post does not have any comments. Be the first to leave a comment below.
---
Post A Comment
You must be logged in before you can post a comment. Login now.
Featured Product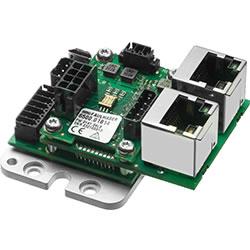 MOTION CONTROLLERS FOR MINIATURE DRIVES AND MICRODRIVES. FAULHABER has added another extremely compact Motion Controller without housing to its product range. The new Motion Controller is ideal for integration in equipment manufacturing and medical technology applications. With 36 V and 3 A (peak current 9 A), it covers the power range up to approx. 100 W and is suitable for DC-motors with encoder, brushless drives or linear motors.