See the latest technical innovation from Schneider Electric at PACK EXPO Las Vegas 2021, Booth #C-5422
Schneider Electric to feature live, integrated demos at PACK EXPO Las Vegas 2021. In addition to showcasing the latest product innovations on the show floor, Schneider Electric will also host expert learning sessions for conference attendees on the future of universal automation and augmented reality technologies.

Digital transformation initiatives are driving the ability to achieve new sustainability goals, foster innovation, and empower individuals. Schneider Electric will offer insights on the roadmaps, technologies, and services behind these transformations, helping business leaders reimagine the future and realize the promise of IIoT innovation.
Named the most sustainable company in the world, Schneider Electric owns and operates 200 smart factories and 100 smart distribution centers worldwide and leads by example. The exhibit booth will feature new demonstrations of the Schneider Electric and partner solutions powering these facilities, including:
EcoStruxure Automation Expert
End-to-End Traceability in Food & Beverage
Energy & Sustainability Services
Industrial Edge Computing
AVEVA Edge, Insight, Manufacturing Execution System, and Unified Operations Center (UOC)
ProLeiT brewmaxx, Plant iT, and Smart Control Systems
Schneider Electric's expert learning sessions:
Not Business as Usual Automation
Date / Time: Tuesday, Sept. 28 from 4:00 PM - 4:30 PM PT
Location: PACK EXPO, Innovation Stage 2
Speaker: Kaishi Zhang, Global Director, Product Management
Seeing Through Walls: Harnessing Augmented Reality to Improve Machine Maintenance and Repair
Date / Time: Wednesday, Sept. 29 from 11:30 AM - 12:00 PM PT
Location: PACK EXPO, PACK to the Future Stage - North Hall
Speakers: Chanakya Gupta, EcoStruxure Marketing Manager, and John Partin, Packaging Segment Business Development Manager
Follow Schneider Electric on Social Media
Twitter @SchneiderNA
Instagram @SchneiderElectric
Facebook @SchneiderElectricUS
LinkedIn https://www.linkedin.com/company/schneider-electric
YouTube https://www.youtube.com/user/SchneiderCorporate
#SchneiderElectric, #IIoT, #PackExpo, #IndustriesoftheFuture, #MakeItForLife #DigitalTransformation
Featured Product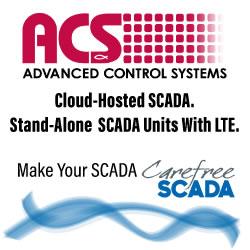 SCADA Edge Connection Devices. Monitor and control your remote assets from anywhere. Simple and self-contained units. Cellular telemetry with the best service plans in the industry. Welcome to the future of SCADA Edge Connection.