Data is the new Black Gold but if you are gathering data and not using it effectively then you are paying for data transmission and storage andiIt just becomes white noise and adds no value.
The Age of 5G Manufacturing
Darren Sadana, CEO | Choice IoT
How can manufacturers make the most of the pending Intelligence of Things environment?
Smarter sensors are gathering data and are able to transmit bigger amounts at faster speeds. Also, as sensors and devices are getting more intelligent, they can be programmed to make decisions on the spot (Edge Computing) vs. sending data to the cloud and have a central application determine the output or decision. This will lead to quicker response times, which will result in increased safety and efficiency in the manufacturing plants.
Discrete manufacturing: As the Intelligence of Machines grows, discrete manufacturing will become more prevalent than batch and process manufacturing. We will see Manufacturers win who can make to stock, make to order and assemble to order. This all requires more planning, data analysis and tracking capabilities which are provided by the intelligence of things. The more complex it is the more valuable it is to create actions around the data gathered.

Predictive Maintenance: Operation efficiencies are improved even around batch manufacturing and assembly:

This reduces idle time due to repairs required due to break downs. Sensors can analyze multiple signals like sound frequencies, temperature and vibration to determine if a machine has a higher probability of requiring attention and alert operators to machines that require repair or maintenance. This also contributes to the safety of the workers and can alert them to an emergency evacuation before a situation can result in an accident.

Inventory & Equipment Tracking: This leads to savings of thousands of man hours and results in increased efficiency and profits
What are the keys to controlling the data costs with 5G IoT for Manufacturing firms?
The key to controlling data costs is to get data scientists to evaluate the data and see what data brings cost savings or efficiencies in solutions. Data is the new Black Gold but if you are gathering data and not using it effectively then you are paying for data transmission and storage andiIt just becomes white noise and adds no value.
First a complete analysis must be done as to whether the data gathered is relevant and needs to be transmitted to a central location or is it relevant to the local situation only. Edge Computing and smarter devices and sensors are reducing the need for data to be brought to a central cloud to be analyzed,.
For example, a sensor for soil moisture level mounted on a sprinkler. It can be a smart device that does not need to transmit data back to a hub for the hub to send a signal to turn on the sprinkler. This can be done more and more locally as devices get smarter.
What things do manufacturers need to consider when trying to save money on data management?
Second is data monitoring. Usage alerts and analysis form a good connectivity platform can help see where the data leakage is happening and if the data is relevant. Drilled down usage by session level is key to good data analysis. This can help identify rogue/ defective devices or software and help solution providers minimize data connectivity and storage costs.
How can manufacturing firms prepare for 5G with IoT and M2M? Mobile Internet and data? NB-IoT?
All of the above are different classifications for terminologies for data and offer different speeds and bandwidth depending on the solution requirement. They can be for data, voice or SMS solutions. Manufacturer's need to tie up with an experienced connectivity partner that will help them plan and chose the right connectivity modules and devices to most efficiently manage their transition.
What about use of legacy systems/devices with IoT and how to maximize this important aspect?
Legacy systems and devices will eventually become obsolete and connectivity will be lost as carriers shut down the 2G and 3G networks and the companies using them will experience a loss of continuity in operations. It is imperative they create a plan to migrate to 4G LTE with a clear path to 5G or directly to 5G if the solution demands high speeds and high bandwidth. The cost to migrate existing devices and processes can be monumental. Solution Providers need a good connectivity partner that can help them plan and migrate the processes and devices in stages to stay withing operational budgets and receive the greatest return on investment.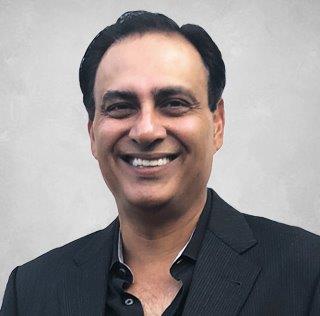 About Darren Sadana
Darren Sadana, CEO of Choice IoT, Master Agency for T-Mobile. T-Mobile has already launched 5G in over 200 cities—and Sadana's first-in-industry IoTSaaS is providing the new era of wireless connectivity control of costs for millions of Internet of Things devices within new smart cities as well as the transportation, healthcare, manufacturing, security, retail, hospitality, engineering & energy industries in the US and globally.
The content & opinions in this article are the author's and do not necessarily represent the views of ManufacturingTomorrow
---
Comments (0)
This post does not have any comments. Be the first to leave a comment below.
---
Post A Comment
You must be logged in before you can post a comment. Login now.
Featured Product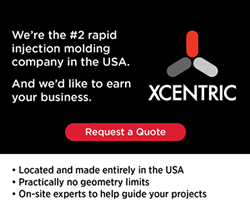 Xcentric plastic injection molding services focus on rapid delivery of prototype and low-volume production components. Our production processes are streamlined such that we typically deliver first articles in less than 15 business days, and for simple expedited projects in as little as five days. At the other end of the spectrum, we frequently produce components for customers needing a few hundred thousand components as a bridge to higher productivity molds. Over time, we have earned a reputation for being able to handle highly complex projects, overmolding, custom insert molding, and other complicated projects much faster than with traditional tooling, often helping our clients get to market weeks, if not months earlier. At Xcentric, every mold is designed and fabricated and all production is run in one of our two Michigan-based facilities.