● Since program launch in 2017 a total of 2,001 schools in 36 countries and 1,296,500 students reached ● 2019/2020 cycle to grant 982 schools in 23 countries, reaching 793,000 students ● The top five countries receiving printers in this cycle are; the United States, Australia, Canada, Spain and the Republic of Ireland ● Over 3,500 applications were received – a significant increase on the previous year
Munich, Germany/ Cincinnati, OH - 24 June 2019 - The GE Additive Education Program's (AEP) third cycle - 2019/2020 - will grant polymer 3D printing packages to 982 primary and secondary schools and reach 793,000 primary and secondary school students in 23 countries. Since its foundation in 2017, over 1,296,000 students and 2,000 schools in 36 countries have benefitted from the AEP.

The top five countries receiving printers in this cycle are; the United States, Australia, Canada, Spain and the Republic of Ireland.
The AEP aims to build an ecosystem for 3D printing in education by networking students, machines and content via an online platform, the Polar Cloud. Schools granted a package receive hardware, software and science, technology, engineering, art, and mathematics (STEAM) curriculum and will be delivered from June through August 2019.
Participating schools will join the Polar Cloud as a premium member and access tools, software and applications in a collaborative and secure environment and receive either a Dremel Digilab 3D45 or a Monoprice Voxel polymer 3D printer, filament, STEAM curriculum and lesson plans from STEAMtrax and Tinkercad.
Each participating school will have a School Store on the Polar Cloud, where students' models may be showcased and sold with 100% of the proceeds going to their school. Schools also have a dashboard for managing activities and data on student engagement, designs, prints and other key performance indicators.
About GE Additive
GE Additive - part of GE (NYSE: GE) is a world leader in additive design and manufacturing, a pioneering process that has the power and potential to transform businesses. Through our integrated offering of additive experts, advanced machines and quality materials, we empower our customers to build innovative new products. Products that solve manufacturing challenges, improve business outcomes and help change the world
Featured Product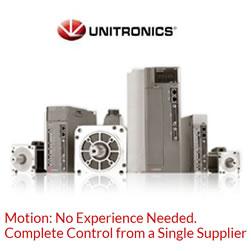 This is a powerful multi-function PLC that provides users with advanced communication support, variety of built-in I/O configurations, and Virtual HMI. Virtual HMI- the PLC stores and runs the program logic as well as the HMI user application within the PLC itself. This brings a unique advantage: you can view and operate your machine, or access your process via any mobile phone, PC, or remote display device. Main features: Ethernet/IP, MQTT, SNMP, SQL, Web Server, FTP, and more. Available in three versions: Classic, Standard, and Pro.