The winner will be awarded on September 28 in Cernobbio with 5,000 euro
The World Manufacturing Forum, in view of the 2018 edition of the international forum on manufacturing - an event that from this year (27th and 28th September) will take place permanently in Cernobbio (Como, Italy) - has launched a video contest to promote business culture and centrality of manufacturing.

The participants are asked to describe, with a 3 minutes video, the manufacturing and digital revolution, often referred to as Industry 4.0.
The competition is open to freelance videomakers, universities, schools (students over 16), creative industry operators and will take place in two steps:
- July 2018, announcement of the three finalist videos selected by the internal jury;
- 27 and 28 September 2018 (World Manufacturing Forum - Annual meeting, Villa Erba - Cernobbio), forum attendees vote, announcement and prize giving ceremony;
To participate candidates must fill in the form and upload video contribution on the official website of the World Manufacturing Forum, to the following address:
https://www.worldmanufacturingforum.org/video-contest
Applications for participation and contributions must be sent no later than May 31, 2018. The winner of the competition will be awarded with a prize of 5 thousand euros. The video contest form is attached with the requirements and the rules of the competition.
"The World Manufacturing Forum aims to enhance and spread industrial culture throughout the world, as a means of economic prosperity and sustainable development".
Featured Product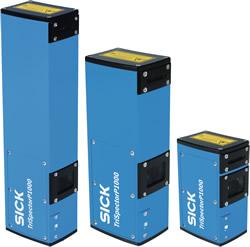 LiDAR (Light Detection and Ranging) is one of the most reliable methods for parts sensing in factory automation today. SICK has made this technology affordable and easy to use! Click on the video link below to learn about the TiM1xx LiDAR sensor and how it provides: - Area scanning LiDAR technology in a standard sensor package - 200-degree field of view and 3 meter sensing range allows for 169 square feet of area scanning - Compact size and light weight enables ease of deployment in "non-standard" type applications, like end-of-arm robotic tooling - Wide area scanning without having to mount a transmitter and receiver makes installation much easier - IO Link for easy configuration