Manufacturing

Marketing Partner
---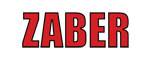 Zaber Technologies Inc
Zaber's extensive line of computer controlled motorized linear slides, miniature linear actuators, motorized rotary stages, motorized mirror mounts, goniometers and other devices, make automating sub-micron positioning applications quick, easy, and affordable.
---
Mailing Address:
#2 605 West Kent Ave. North
Vancouver, BC V6P 6T7
Canada
Tel: 1-604-569-3780
Email: marketing@zaber.com
Website: http://www.zaber.com/
Company Category: Automation & IIoT
Company Sector: Manufacturing
Keywords: Linear slides, actuators, stepper motor controllers
Partner Status: Marketing Partner
---
Products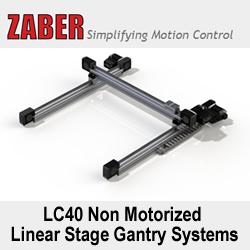 A Zaber gantry kit comes with everything you need to build a customized XY gantry system or XYZ gantry system. These gantry systems feature coordinated multi-axis motion, plug-and-play operation, easy integration with end-effector options, and built-in IO and E-Stop capabilities. An intuitive ASCII interface allows the user to easily communicate with the gantry systems using our free software, either Zaber Motion Library with APIs for several popular languages or Zaber Console. Third party terminal programs that can communicate over a serial port can also be used.
---
Articles
Booth #N8334 - Linear Motor Stages with Built-in Controllers and Linear Encoders / Custom XYZ Gantry System
Booth #236479 - Linear Motor Stages with Built-in Controllers and Linear Encoders. With the built-in controller, the X-LDQ-AE is a first of its kind - making set-up as easy as 1-2-3.
---
White Papers
This Company does not currently have any White Papers
---
Press Releases
Zaber's new product, the X-NMS-E Series, simplifies motion control by incorporating a built-in controller and motor encoder. Capable of over 25,000 microsteps per revolution and up to 2800 rpm, this compact stepper motor includes a detachable home sensor and small magnet. An additional, optional away sensor is also available.
The X-LRQ-E Series devices are Zaber's recently released industrial-style stages, combining high load and thrust capabilities in a compact size. The dual-rail design has a low profile measuring only 36 mm high, with a 100 kg load capacity.
---