Software

Marketing Partner
---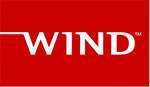 Wind River
A global leader in delivering software for intelligent connected systems, Wind River® offers a comprehensive, end-to-end portfolio of solutions ideally suited to address the emerging needs of IoT, from the secure and managed intelligent devices at the edge, to the gateway, into the critical network infrastructure, and up into the cloud. Wind River technology is found in nearly 2 billion devices and is backed by world-class professional services and award-winning customer support.
---
Mailing Address:
500 Wind River Way
Alameda, CA 94501
United States of America
Tel: (510) 748-4100
Fax:
Email: info@windriver.com
Website: http://www.windriver.com
Company Category: Automation & Networking
Geographic Region: USA - South West
Company Sector: Software
Keywords:
Partner Status: Marketing Partner
---
Products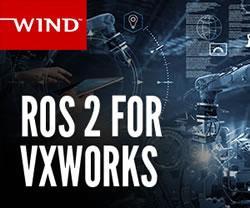 Develop new robotic capabilities with ROS 2 for VxWorks. ROS 2 for VxWorks® project provides custom modifications and build scripts to integrate the Robot Operating System 2 (ROS 2) framework with VxWorks 7. ROS 2 is a set of software libraries and tools that aid in building robot applications. Build ROS 2 for VxWorks using 1) with a VxWorks SDK that is available on the site under a free non-commercial use license; or via 2) with a commercially-licensed VxWorks product.
---
Articles
What happens when a command from the controller arrives at the robot arm a tenth of a second late? Or what happens if sensor data never actually reaches the controller?
What do I want to eat yesterday? Seems like a strange question. Yet IoT systems are architected to often ask very similar questions by aggregating a massive amount of data in a central repository where every so often a data scientist can evaluate and perhaps realize some insights that would have been best realized and responded to at the time the events were taking place at the edge.
---
White Papers
This Company does not currently have any White Papers
---
Press Releases
Wind River Advances Industrial IoT with Secure Device Lifecycle Management Industrial IoT (IIoT) can only generate value for customers if connected devices are actively monitored and managed.
The new recipes guide customers on how to integrate services from IBM Watson IoT Cloud Platform with products from the Wind River HelixTM portfolio.
---