Software

Marketing Partner
---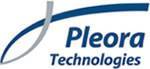 Pleora Technologies
Pleora Technologies invented high-performance frame grabbers and embedded hardware for the delivery of video over Gigabit Ethernet, and leads the market in video interfaces for USB 3.0 and wireless. Pleora engineers reliable video interface solutions for system manufacturers and camera companies serving the military, medical, and industrial automation sectors, with a focus on shortening time-to-market, reducing risk, and lowering system costs. Visit www.pleora.com
---
Mailing Address:
340 Terry Fox Drive, Suite 300
Kanata, ON K2K 23A2
Canada
Tel: 613 270 0625
Fax:
Email: info@pleora.com
Website: http://www.pleora.com
Company Category: Automation & Networking
Geographic Region: Canada - East
Company Sector: Software
Keywords: connectivity, interface, vision, frame grabber
Partner Status: Marketing Partner
---
Products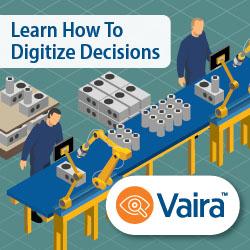 Pleora's AI Gateway is the most straightforward way to train and deploy artificial intelligence (AI) algorithms for inspection applications. With "no code" training, plug-in AI skills for detection, sorting, and classification, and processing flexibility to support open source and custom algorithms, designers and users can immediately reduce costly inspection errors while preparing for advanced Industry 4.0 and IoT applications.
---
Articles
In the vision market, we're really at that initial AI and machine learning phase. AI for inspection excels at locating, identifying, and classifying objects and segmenting scenes and defects, with less sensitivity to image variability or distortion.
---
White Papers
EDGE PROCESSING AND SMART DEVICES FOR INDUSTRY 4.0
AI and machine learning promise to bring new cost and process benefits into inspection systems. Our latest whitepaper explores how smart sensor and imaging devices help overcome bandwidth and networking challenges while providing a first step towards integrating AI in automation systems.
---
---