Manufacturing

Marketing Partner
---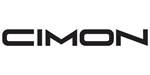 CIMON Inc.
CIMON is a leading industrial automation company focused on process control and manufacturing. Since its foundation in 1999, CIMON has grown from emerging Asian markets into Europe and North America thanks to several award-winning product lineups, including the Xpanel HMI series, PLC and PLC-S series, Xpanel Hybrid, UltimateAccess SCADA software, and industrial PCs. CIMON has been working with manufacturers for over 20 years and has gained the trust of well-respected companies such as LG, Samsung, General Motors, Kia, Hankook, SK Chemicals, Posco, and Durex. Hardware and software are developed simultaneously at CIMON, allowing for optimal product supply and system design solutions that increase facility efficiency and response time in the market while reducing long-term costs. Some industries CIMON works with include the automotive industry, oil and gas industry, power plants, electronics, water and wastewater management, aerospace, pharmaceuticals and healthcare, food and beverage, chemical, packaging, paper and pulp, farming, and many others.
---
Mailing Address:
2435 W HORIZON RIDGE PKY, #100
Henderson, NV 89052
United States of America
Tel: 18003009916
Fax:
Email: Info@cimon.com
Website: https://www.cimon.com/
Company Category: Automation & IIoT
Geographic Region: USA - South West
Company Sector: Manufacturing
Keywords: cimon, scada, plc, industrial automation, hmi, industrial pc
Partner Status: Marketing Partner
---
Products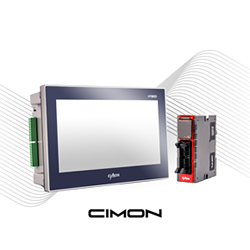 CIMON-XPANEL is a Windows CE based HMI unit. A combination of software and hardware, suitable for various monitoring needs within industrial sites.
---
---
White Papers
This Company does not currently have any White Papers
---
Press Releases
The Xpanel eXT and nXT series feature industrial-grade touch technology, powerful embedded OS hardware with a quad-core CPU, and an intuitive runtime platform, all paired with CIMON's innovative Canvas HMI software. The result is a robust and versatile HMI solution that delivers unparalleled performance, reliability, and ease of use.
In event room E353C in the East Hall, CIMON will be hosting its very first New Product Launch + Training Event, taking place on September 14 and 15. Attendees will be the first to see and train on our newly developed HMI design software and test our next generation of HMI and PLC products before they are released into the industrial market.
---