Manufacturing

Marketing Partner
---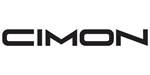 CIMON Inc.
CIMON is a leading industrial automation company focused on process control and manufacturing. Since its foundation in 1999, CIMON has grown from emerging Asian markets into Europe and North America thanks to several award-winning product lineups, including the Xpanel HMI series, PLC and PLC-S series, Xpanel Hybrid, UltimateAccess SCADA software, and industrial PCs. CIMON has been working with manufacturers for over 20 years and has gained the trust of well-respected companies such as LG, Samsung, General Motors, Kia, Hankook, SK Chemicals, Posco, and Durex. Hardware and software are developed simultaneously at CIMON, allowing for optimal product supply and system design solutions that increase facility efficiency and response time in the market while reducing long-term costs. Some industries CIMON works with include the automotive industry, oil and gas industry, power plants, electronics, water and wastewater management, aerospace, pharmaceuticals and healthcare, food and beverage, chemical, packaging, paper and pulp, farming, and many others.
---
Mailing Address:
2435 W HORIZON RIDGE PKY, #100
Henderson, NV 89052
United States of America
Tel: 18003009916
Fax:
Email: Info@cimon.com
Website: https://www.cimon.com/
Company Category: Automation & Networking
Geographic Region: USA - South West
Company Sector: Manufacturing
Keywords: cimon, scada, plc, industrial automation, hmi, industrial pc
Partner Status: Marketing Partner
---
Products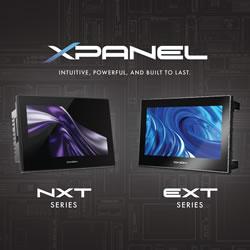 CIMON-XPANEL is a Windows CE based HMI unit. A combination of software and hardware, suitable for various monitoring needs within industrial sites.
---
Articles
While PLCs control mechanisms, electronics, and other low-level devices, HMIs empower operators with visualization and touch controls. Together, HMIs and PLCs pave the way for efficient and flexible industrial workflows.
With funding from the Tennessee Valley Authority, Watt Bar Utility District (WBUD) needed to streamline automation of its 32 tank and pump stations. System integrator Quality Controls LLC decided to use PLC, HMI, and SCADA products from CIMON to automate these facilities.
Linux has a lot to offer the automation industry. It is a stable and scalable alternative to Windows operating systems that allows for arguably greater connectivity between devices and systems.
---
White Papers
This Company does not currently have any White Papers
---
Press Releases
This Company does not currently have any Press Releases
---