In addition to presenting our multifaceted product line, our committed team of automation professionals will be present to discuss custom automation strategies, specifically tailored to meet the unique requirements and objectives of each company.

Q&A with | CIMON Automation
Tell us about your company.
CIMON Automation is a leading provider of industrial automation solutions with over 20 years of experience, offering products such as PLCs, HMIs, SCADA, and IPCs. CIMON ensures high quality by manufacturing and developing all products in-house, which also allows them to develop customized solutions tailored to specific customer requirements. They also provide a 3-year warranty on their products for added peace of mind. CIMON delivers value through their extensive product portfolio, which allows customers to build and maintain cost-effective, efficient automation systems. Their exceptional customer support and reputation with customers has earned the trust of well-respected international companies, establishing CIMON as a reliable partner in the automation space. With free technical support and free training offered on all products, consumers can truly get the most out of their investment in CIMON.
Your company will be exhibiting at PACK Expo, what is it that makes this an important event for your company?
As a company with facilities in Henderson, NV specializing in automation solutions, Pack Expo is a local event that offers a unique opportunity for us to present our products and services to a diverse audience of potential customers, partners, and industry professionals. By participating in one of the largest and most prestigious packaging and automation events in Las Vegas, we can strengthen CIMON's brand recognition among prospective customers at the event, while engaging with other colleagues and experts in the automation field. Furthermore, Pack Expo serves as a platform for us to educate attendees on the advantages of automation and demonstrate how our solutions can support businesses in optimizing operations, and minimizing expenses.

What makes your booth a must visit for PACK Expo Attendees?
At the CIMON booth, participants can discover a variety of automation solutions developed to boost productivity across different sectors. They will get a firsthand experience of how our pragmatic and efficient solutions can provide benefits to their businesses. In addition to presenting our multifaceted product line, our committed team of automation professionals will be present to discuss custom automation strategies, specifically tailored to meet the unique requirements and objectives of each company. Moreover, our booth serves as an excellent hub for networking with industry experts. Our team of experienced professionals will be ready to respond to inquiries and offer insightful perspectives on typical process applications where CIMON products are utilized daily across the globe.
The logistics is undertaking rapid advancements, be it automation, robotics, machine vision or data. Logistics is a huge part for many manufacturers business, give us an idea on how your company and product is being utilized now in advancing logistics, packaging and the supply chain.
CIMON's contributions to Industrial Automation underscore the evolving nature of modern manufacturing. By focusing on data-driven decisions and automated controls, CIMON assists industries in achieving higher operational efficiency and a reduced cost footprint. As these improvements permeate the manufacturing landscape, the ripple effects are felt in the supply chain, particularly benefiting the packaging industry by ensuring timely deliveries and optimized production schedules.
Give us your thoughts on what the future holds for manufacturers and logistics.
The future is promising for manufacturing and automation technology, fueled by factors such as Industry 4.0, Industrial IoT, and cloud technologies. This field is poised for significant expansion as manufacturers strive for greater efficiency and cost savings. CIMON, leveraging its twenty-year expertise in developing top-notch PLCs, HMIs, IPCs, and SCADA solutions for diverse industries, is primed to take an instrumental role in the ever-evolving manufacturing space. Our flexible and scalable solutions are geared to accommodate shifting business requirements and grow in tandem with the company. By harnessing the growing prominence of Industrial IoT and cloud technologies and incorporating them into our product line, CIMON is positioned to assist manufacturers in refining their operations through real-time data analysis, remote supervision, and predictive maintenance. This incorporation will not only enhance our customers' competitive edge but will also solidify CIMON's standing as a crucial contributor to the future of manufacturing and automation.
The content & opinions in this article are the author's and do not necessarily represent the views of ManufacturingTomorrow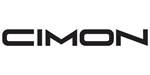 CIMON Automation
CIMON Automation is a leading provider of industrial automation solutions, boasting over 20 years of experience in delivering reliable hardware and software products to a wide range of industries. With in-house manufacturing and development capabilities, we ensure quality control over every aspect of production, offering custom solutions tailored to individual customer needs and a 3-year warranty on all hardware. Our extensive product offerings include PLCs, HMIs, SCADA, IPCs, and PLC+HMI Combo units. Committed to exceptional customer service and technical support, we provide free training sessions for users to make the most of their investment in CIMON Automation products and services.
Other Articles
At the CIMON booth, attendees can explore a range of automation solutions designed to enhance productivity across various industries. They will have the opportunity to see firsthand how our practical and effective solutions can benefit their businesses year after year.
CIMON will feature a wall-to-wall video screen connected to our 4 product kiosks that will allow visitors to try out CIMON hardware and software in real time. We will have sample project displays visible on the large screen.
While PLCs control mechanisms, electronics, and other low-level devices, HMIs empower operators with visualization and touch controls. Together, HMIs and PLCs pave the way for efficient and flexible industrial workflows.
---
Comments (0)
This post does not have any comments. Be the first to leave a comment below.
---
Post A Comment
You must be logged in before you can post a comment. Login now.
Featured Product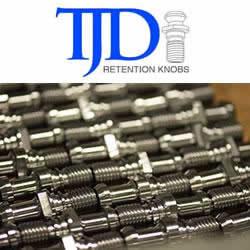 Our retention knobs are manufactured above international standards or to machine builder specifications. Retention knobs are manufactured utilizing AMS-6274/AISI-8620 alloy steel drawn in the United States. Threads are single-pointed on our lathes while manufacturing all other retention knob features to ensure high concentricity. Our process ensures that our threads are balanced (lead in/lead out at 180 degrees.) Each retention knob is carburized (hardened) to 58-62HRC, and case depth is .020-.030. Core hardness 40HRC. Each retention knob is coated utilizing a hot black oxide coating to military specifications. Our retention knobs are 100% covered in black oxide to prevent rust. All retention knob surfaces (not just mating surfaces) have a precision finish of 32 RMA micro or better: ISO grade 6N. Each retention knob is magnetic particle tested and tested at 2.5 times the pulling force of the drawbar. Certifications are maintained for each step in the manufacturing process for traceability.