Paperless manufacturing, although it's implemented with digital systems like a Manufacturing Execution System (MES), shouldn't be thought of as just a technology. It is a new paradigm for how people use knowledge and information.
Solving Labor Challenges with Paperless Manufacturing
Article from | iBASEt
It's no secret that skilled manufacturing workers are in short supply. The Bureau of Labor Statistics predicts only a 3.6% gain in employment in manufacturing through this decade, far below what's needed to keep pace with growth in the sector.
What's more, much of the elite talent in the typical manufacturing organization is aging into retirement. Advanced workers with expertise in key areas will continue to decrease in supply throughout this decade.
Paperless manufacturing can be a key step in meeting these challenges, but not in the way you might think. That's because the real value of paperless manufacturing is not in replacing people and automating jobs, but in making the people that you have (and the ones you want to hire in the future) happier and more productive in their work.
The intersection of information, knowledge, and people
Paperless manufacturing, although it's implemented with digital systems like a Manufacturing Execution System (MES), shouldn't be thought of as just a technology. It is a new paradigm for how people use knowledge and information. This is more revolutionary than it sounds. Information is vital to the activities of every department and every person in your operations, and paperless manufacturing creates entirely new ways of using that information. For example:
Collaboration: Digital connectivity provides a way for employees to connect and share best practices and knowledge.
Contextual information: An MES can provide workers with tacit knowledge like who to contact, how to get help, and expert tips on details/quirks to watch out for during the process. Information is provided in context, such as quick start guides and instructional videos, to provide information exactly when and where it is needed.
Standardization: Think of a time someone innovated a new way to do something more efficiently; an MES helps you make such improvements standard procedure, passing along the knowledge to the rest of your teams to turn best practices into standard operations.
Accessibility: Paperless makes it easy to access information and resources so that employees can work from anywhere. As remote and hybrid work become more commonplace, workers need to be able to access information from anywhere.
Knowledge transfer: Paperless manufacturing is a way of capturing the knowledge of processes that are currently kept in the minds of your most experienced (and soon to be retired) workers. You can make knowledge an institutional resource, not something that's owned by just a few experienced people.
Paperless manufacturing on the shop floor
Those are all important benefits, but what do they really look like on the shop floor? What do they mean to the everyday experiences of your employees?
In iBASEt's Solumina MES, every user has a personal profile and overview dashboard tailored to their job function and can access a complete environment in one screen with intuitive connectivity to related workers and functions.
It sounds simple, and it is. That's what makes it so powerful.
For example, shop floor supervisors can see everything that's going on in the factory in one view, and they can use filters to drill down to different departments and work centers to see any details they need to see—such as which work centers can take on a new work order. It's all visible and understandable at a glance.
Things are just as clear to the technicians who receive the work orders. They get full work instructions with all necessary documentation, photos, or other materials digitally attached. If they need to communicate with others or get required signoffs, that's digitally handled too. There's no need to run around the shop chasing down signatures.
Going paperless improves more than just production. Quality checks can be built into the production process. In Solumina, quality technicians can reject a defective component, initiate a discrepancy and root cause analysis, and enact a corrective action plan all from one screen. Once the discrepancy is identified, engineers can create rework process plans. They can use generic process plan templates, making it easier to deal with components that contain thousands of parts. And throughout this process, all of the information passes easily from worker to worker, and nothing is lost along the way.
Adding up the value
The above are just a few examples. With paperless manufacturing, this kind of coordination happens across the shop, at every decision point and worker interaction throughout the day. Communication is seamless and problem-solving is far more efficient than any paper-based system can match.
The value of paperless is multiplied even further when the connectivity extends to related functions like SQM and MRO. As more integration is added, a digital ecosystem begins to evolve, extending its benefits to every person and part of a company.
Finally, there's one more benefit worth mentioning, and that's the ability to recruit top talent. A new generation of employees expects the best technology wherever they go, and they want it to be easy to use, mobile, and powerful. Companies will need a modern paperless manufacturing environment if they are to compete for workers.
In many ways, information is a company's most precious resource, and going paperless lets manufacturers use it to the highest potential. The sooner you make the move to paperless, the more prepared you will be to meet the labor challenges in the years ahead.
About Teel Hoeffel
As Director of Product Marketing, Teel Hoeffel brings over 12 years of experience to iBASEt. She is responsible for supporting iBASEt's product-based positioning and delivering a clearly articulated value message to customers. Teel earned her BA at Emory University and has held progressive roles in product marketing for a number of enterprise software providers.
The content & opinions in this article are the author's and do not necessarily represent the views of ManufacturingTomorrow
---
Comments (0)
This post does not have any comments. Be the first to leave a comment below.
---
Post A Comment
You must be logged in before you can post a comment. Login now.
Featured Product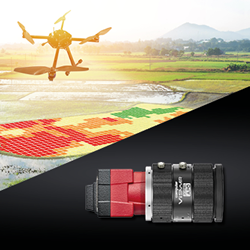 Allied Vision's compact and light weight Alvium SWIR (short wave infrared) cameras are the ideal choice to build cost-effective OEM systems used in embedded and machine vision applications. The cameras support a spectral range from 400 nm to 1700 nm at high quantum efficiencies. This allows to capture images in both the visible and SWIR spectra with a single camera and enables users to reduce overall system costs! Equipped with Sony's IMX990 and IMX991 SenSWIR InGaAs sensors, Alvium SWIR cameras deliver high image quality and frame rates. This makes them well suited for drones or handheld devices used in various industries such as, agriculture, mining, solar cell inspection or medical.