Any automated system is only as good as its reliability. An automated guided vehicle (AGV) for example, needs to do the job it is programmed to do; without error, quickly and efficiently.
Why Do AGVs Need Reliable Motors?
Article from | Parvalux
Any automated system is only as good as its reliability. An automated guided vehicle (AGV) for example, needs to do the job it is programmed to do; without error, quickly and efficiently.
Since 2020 in the world of e-commerce, consumer expectations have grown exponentially with same day or next day delivery considered the norm. Introducing computer-controlled load-carriers (AGVs) will speed up product distribution and therefore ensure customers' growing expectations are met. If the AGVs picking stock are not accurate or efficient, the customer may get the wrong item, or receive the item late meaning they are unlikely to return.
Therefore the role AGVs play in materials handling is paramount and their reliability is dependent on the component parts used to manufacture them which includes robust motors. Motors for AGVs must be reliable and low maintenance and they need to be capable of being in operation 24/7 without loss of functionality. If the AGVs aren't running, then the warehouse and production lines can't continue working meaning revenue is lost for every hour they are down. However, if the AGVs are set up correctly with the most appropriate motors then they can help businesses to reduce labour costs, increase productivity and improve scalability of the business.
The Role of AGVs
Although there are numerous tasks an AGV can carry out within the manufacturing and logistics industries they are more commonly used to transport products around a warehouse, production line assembly, or order picking.
Like any automated system, AGVs are reliant on systems in place to ensure they can carry out their tasks such as:
Guiding tapes, wires or sensors around the warehouse.
Ability to react instantly and flexibly to system control instructions.
Unlike human counterparts, AGVs can run for 24/7 and therefore need to be installed with reliable motors which can withstand constant use as well as quick changes in speed and direction.
AGV Motors
So, what type of motor do you need for your AGV?
That depends on the type and size of the automated guided vehicle you have, and how much weight it will be expected to transfer at any one time. A motor that is too small won't be able to function – or at least not for long – and one that is too big and powerful could cause functionality issues.
The recommended motors for AGVs are brushless DC motors (BLDC motors) as they are powerful, quieter and low maintenance as well as suffering less from wear and tear than standard DC motors. Ensuring the most appropriate motor for the equipment is installed can reduce expensive maintenance costs as well as lost revenue through downtime.
However, with Parvalux's brushless motors, they rarely need maintenance, and are highly efficient with a high starting torque, which means they are consistent in speed. This enables the timings of build on production lines and delivery times to be assessed more accurately. This makes reporting and assessing capacity for the warehouse easier.
Here at Parvalux we are able to provide you with the reliable AGV electric motors that you need in order to have your warehouse and production lines running as effectively and efficiently as possible. The main benefit of AGV electric motors is that when chosen correctly, there is minimum maintenance and less fluctuation in labour.
To find out more about the AGV motors stocked by Parvalux head over to the AGV motors product page.
The content & opinions in this article are the author's and do not necessarily represent the views of ManufacturingTomorrow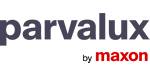 Parvalux Electric Motors Ltd
Parvalux is a leading global manufacturer of geared motor solutions with over 70 years' experience in creating the perfect combination of motor and gearbox to match the customer's application. Whilst we offer thousands of standard options we can easily customize any motor or gearbox to meet your exact requirements at no or minimal extra cost. Our design team can work closely with your own to optimize your solution for your application helping you to secure a genuine competitive advantage in your market. Our products are found in hundreds of applications but we are particularly strong in healthcare, leisure, mobility, transport, and a diverse range of industrial applications.
Other Articles
It's crucial to prioritize data management before jumping into implementing analytics. Because different departments and processes produce different data types, a common data language is a good place to start to help structure the data and break down silos.
The 6S Lean Management System is a six-step process devised by Toyota Production Systems in the late 1940s. It was used to help them streamline their production with less waste than competitive brands, as well as improving their performance and quality.
A customised gearbox not only increases the life-span of existing hardware, but it can be designed to evolve and develop alongside the needs and goals of the business.
---
Comments (0)
This post does not have any comments. Be the first to leave a comment below.
---
Post A Comment
You must be logged in before you can post a comment. Login now.
Featured Product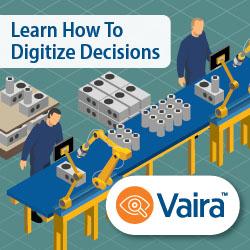 Vaira™ helps manufacturers digitize, automate, and upgrade error-prone manual processes and decisions to boost productivity and increase profits by helping humans make decisions consistent, reliable, and traceable. The camera-based solution is powered by a scalable suite of shop floor-ready apps built on proven machine vision and AI expertise for frontline manufacturing operations, with two-way integration to resource planning tools to help drive continuous analysis, insight, and improvements. Start digitizing immediately, streamlining processes customized to your unique requirements and reduce errors that lead to costs, delays, and quality concerns.