Insights are more than data, it's about improving how your teams and production lines work together. Insights are crucial as they let cross-functional teams see the same data and understand the real-time state of the entire operation. Learn more in this Q&A.
Digital Insights: Improving Collaboration Across Sites and Global Teams
Q&A with Brian Fitzgerald, Chief Revenue Officer | Augury
How do digital insights work?
For manufacturing, digital insights combine continuously monitoring sensors with advanced AI to improve the performance of machines and production lines. When sensors detect subtle changes in temperature, vibration or magnetic fields, that data is turned into insights that can provide early warnings of potential equipment failure- or changes in that machine's health, so to speak. If you take that up a level and look at inputs across all aspects of production, you can spot the interrelated factors that impact overall quality, yield, throughput, waste, and energy. Those insights can solve inefficiencies-improving the health of overall processes. In both cases, powerful AI tools detect issues before humans can spot them and digital insights provide enough details so you can take preventative measures or make changes to ensure production stays on track.
Why are digital insights important for manufacturers today?
Today's manufacturing processes are highly complex and automated. They rely on collaboration between machines, people, and input such as raw materials. There are too many variables for any human to process and track in real-time in order to make informed decisions. And as more and more experienced people leave the workforce and take with them decades of knowledge, manufacturers are counting on less experienced teams to manage reliability, performance, and productivity. Continuous monitoring and AI-driven insights can become "digital mentors" and a force multiplier that not only spots potential issues but provides, in Augury's case, prescriptive advice on how and when to fix it.

How do insights improve collaboration among teams across individual sites?
Insights are crucial as they let cross-functional teams see the same data and understand the real-time state of the entire operation. Without that shared set of insights, reliability, quality, production, and maintenance teams are basically islands, working to achieve shared goals without shared knowledge or context. It's like having a football team without a huddle, no one is telling everyone what play to run. Everyone is doing their best to anticipate what should be done but it's suboptimal at best.

How can companies scale their insights across sites and global teams?
AI solutions are cloud based, which means they can be shared across sites and teams. Company experts can use these insights to "see" into any plant, process, or machine, so problems can be addressed anytime, from anywhere. And having data across all sites and lines allows companies to spot best practices and areas for improvement, so every team can be as good as the best team.

Thinking about how digital capabilities have transformed teams, what has surprised you the most?
The biggest surprise is how quickly non-digital people in manufacturing and process management start not only to adopt these tools, but apply them in ways we didn't anticipate.
They bring a wealth of creativity to the equation, making customers partners in innovation.

What kind of future collaboration opportunities do you think insights will unlock for manufacturers?
In the future, manufacturers will be able to work better with their OEMs and other suppliers because they'll have tremendous insight into the role materials, machine components, and environmental factors have on their manufacturing process. They will be able to focus more on higher level outcomes such as product quality and innovation, rather than simply striving to meet operational and reliability targets. And they'll make a big impact on their sustainability targets, as more efficient and effective production reduces energy, waste, and emissions.

For companies looking to improve their workflows, what actions can they take today and which actions can they take in the near future?
The best step is just to get started. Focus on your biggest and most fundamental issue first. If downtime is resulting in missed targets and worker frustration then address that. Use those insights to build a foundation to address the next issue, such as improving overall maintenance costs or tackling quality and yield. The journey can happen in stages and by starting with real, measurable problems customers can gain fast ROI, wins that they can build upon, and a growing momentum that leads to greater engagement.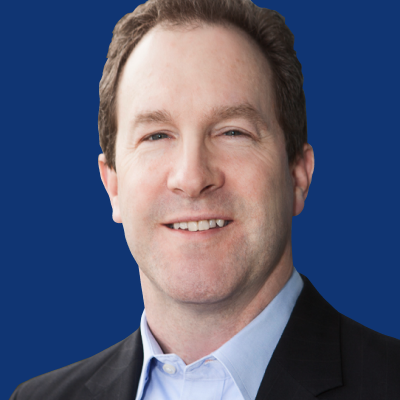 About Brian Fitzgerald
Brian Fitzgerald is Chief Revenue Officer at Augury, where he oversees the sales, marketing and strategy functions. He has over three decades of experience in technology marketing, sales, strategy and crisis communications. He held leadership roles at EMC Corporation, RSA Security, Veracode and SiteLock as well as serving as the founder and Chief Creative Officer of Reale/Fitzgerald Advertising for eight years. He has published two novels, Heartless and Body Language, and has a B.A. in English from Boston College.
About Augury
Augury provides end-to-end solutions that help eliminate production downtime, improve process efficiency, maximize yield and reduce waste and emissions. We empower our customers with prescriptive insights into their processes and machines through AI-driven technology and industry-specific expertise that helps transform how they work. www.augury.com
The content & opinions in this article are the author's and do not necessarily represent the views of ManufacturingTomorrow
---
Comments (0)
This post does not have any comments. Be the first to leave a comment below.
---
Post A Comment
You must be logged in before you can post a comment. Login now.
Featured Product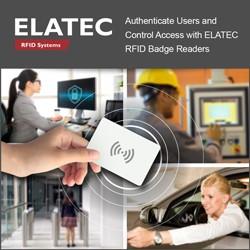 With a tap of the badge, RFID readers from ELATEC provide secure, reliable and easy-to-use user authentication, access control and usage tracking of hardware and software in industrial automation processes. Reader durability in harsh plant floor environments is another essential feature. Choose the right authentication and access control solution and extend RFID card-based capability for the access control of PLC, robot and HMI automation controller software and devices requiring special operator training.