In this article, we take a brief look at which type of conveyor motor might be best for your needs and how Parvalux can help you select a geared motor from stock or create a fully-custom design.
What Is The Best Electric Motor For A Conveyor System?
Article from | Parvalux
Industries across the world rely on conveyor systems that are durable and can handle varying loads. Therefore, they require a specialist electric motor for conveyors. The materials handling industry uses conveyors to ensure that products are distributed effectively, so an AC or DC motor is chosen depending on the weight it needs to carry and the speed at which it needs to work.
Conveyor motors can use alternating current or direct current depending on what is required of the application. In this article, we take a brief look at which type of conveyor motor might be best for your needs and how Parvalux can help you select a geared motor from stock or create a fully-custom design.
When to choose a DC motor for conveyors
When you require constant control over the speed and direction of your application, DC motors used in conveyors will often achieve the best results. In some industries, conveyor motors will need to change speed frequently and even vary in speed, so it is better to choose a hard-wearing motor that can handle a fluctuating load.
Brushless DC, also known as BLDC motors are particularly good at changing speed because you can use an external controller to change the armature or field voltage, which will help you achieve wide speed variations. If you need to vary your conveyor's operating performance frequently, you may need to consider a custom solution, to give you a reliable, durable DC motor for a conveyor.
Another major advantage of using a DC motor in conveyor systems is that they offer constant torque, regardless of load and speed. This means that within reason, your conveyor motor can handle whatever you throw at it. BLDC motors can be built to your specification, so as well as being easily controlled, they can also be space-saving and save energy, if you need them to be.
Parvalux provides DC motors for conveyors around the world, with many being specified by industry leaders in food and medical material handling applications.
When to choose an AC motor
If you work with an application that needs to run at a constant speed and in a fixed direction, then an AC motor might be a more appropriate choice than a DC motor. There are several types of AC motor that can be chosen:
An AC induction motor can be used in an application where the conveyor motor needs to operate continuously in one direction. They are very durable and require little maintenance because of a lack of brushes. Therefore, they are perfect for slow-moving, continuous applications, for example, on a sushi conveyor. For low maintenance options, you could also consider a BLDC motor.
An AC reversible motor is ideal when you need to reverse the direction of your conveyor frequently. This may be useful in materials handling environments when your conveyor motor needs to power a vertical conveyor system.
Low-speed synchronous motors are more suitable when the motor needs to stop, start and change direction repeatedly. Although AC motors are not as easily controlled as DC motors, they only require low power for start-up, so provide the benefit of being able to start and stop with ease.
Our expert team can design and build a custom AC and DC motors for conveyors that will power your application for many years to come. Discuss your AC or BLDC motor options and learn more about Parvalux electric conveyor motors by getting in touch with your local contact.
The content & opinions in this article are the author's and do not necessarily represent the views of ManufacturingTomorrow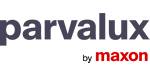 Parvalux Electric Motors Ltd
Parvalux is a leading global manufacturer of geared motor solutions with over 70 years' experience in creating the perfect combination of motor and gearbox to match the customer's application. Whilst we offer thousands of standard options we can easily customize any motor or gearbox to meet your exact requirements at no or minimal extra cost. Our design team can work closely with your own to optimize your solution for your application helping you to secure a genuine competitive advantage in your market. Our products are found in hundreds of applications but we are particularly strong in healthcare, leisure, mobility, transport, and a diverse range of industrial applications.
Other Articles
It's crucial to prioritize data management before jumping into implementing analytics. Because different departments and processes produce different data types, a common data language is a good place to start to help structure the data and break down silos.
The 6S Lean Management System is a six-step process devised by Toyota Production Systems in the late 1940s. It was used to help them streamline their production with less waste than competitive brands, as well as improving their performance and quality.
A customised gearbox not only increases the life-span of existing hardware, but it can be designed to evolve and develop alongside the needs and goals of the business.
---
Comments (0)
This post does not have any comments. Be the first to leave a comment below.
---
Post A Comment
You must be logged in before you can post a comment. Login now.
Featured Product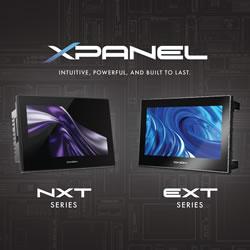 Introducing the Xpanel eXT and nXT series, advanced industrial HMI solutions that set a new standard for performance and usability. Utilizing our brand new Canvas HMI software for project creation, the Xpanel eXT and nXT series deliver a seamless and efficient user experience. They combine industrial-grade touch technology, powerful embedded OS hardware with a quad-core CPU, and an easy-to-use runtime platform. The Xpanel eXT and nXT series are specifically designed to optimize and streamline industrial operations, enhancing your HMI experience.