This software-defined world is increasing complexity on all fronts, from the design and development process to product and sales. For manufacturing companies, there's a whole set of new challenges.
Solving the Complexity Challenge in a Software-defined Everything World
Henrik Hulgaard, co-founder and chief technology officer, Configit | Configit
Today, everything from refrigerators to baby monitors to industrial appliances has software embedded. We live in a world of smart devices connected to the internet and that trend is quickly growing. Even products once solely thought of as mechanical are now "intelligent," part of what's known as the Internet of Things (IoT,) a market that's expected to grow from $381 billion in 2021 to over $1.8 trillion by 2028, according to Fortune Business Insights.
Software rules the world, and we've definitely seen this play out in the industrial world – today's cars are computers on wheels, for instance. A typical modern car contains at least 100 million lines of code – and that continues to grow. This software-defined world is increasing complexity on all fronts, from the design and development process to product and sales. For manufacturing companies, there's a whole set of new challenges – but fortunately, with the right understanding and the right tools, they aren't insurmountable.
From manufacturing companies to software developers
Traditionally, manufacturing companies focused on physical products, but these days, so many of those products now have software embedded in them. That means these companies must also deal with software – which is a whole different animal. On the plus side, it's easier to fix an issue with software than it is with hardware. The benefit of software is that it enables manufacturers to configure product operation and behavior after the product is deployed. This translates to a decrease in the number of physical variants that need to be made.
In this era of high customer expectations, companies that can offer multiple options have the competitive advantage. However, that becomes a double-edged sword because it leads to customers demanding yet more customization and personalization options. More software also has increased complexity, not just in product development but also in product sales and service – and that requires a new approach.
Navigating the increased complexity
From a product standpoint, there's a need for new types of configuration. It's possible now to choose configuration options that create software-defined products. And all of these product configuration options must be designed and validated prior to deployment.
For example, think about when you open your car door; the display shows a little image of your car door being open. Manufacturers use the same software, whether it's a two-door or four-door model – it just needs to be configured differently, depending on the number of doors. To make sure the entire product works as desired, the product design and development processes for hardware and software need to move in sync.
From a sales and product perspective, these teams need to know all the available product options, which makes it hard to know what's doable. Customers expect to be able to customize their products, but they don't automatically know whether the configurations they want are doable. Both groups can find out what's possible using software-defined product configuration. This solution works for customers who are trying to configure their product choice with the help of a salesperson, and it works for customers going it alone on a website.
Rethinking the approach with configuration lifecycle management
Companies need to think beyond the point of sale in this environment of software-embedded products and their many configuration options. It can also be challenging to service software-defined products. In order to be serviced, available configuration options have to match the specific version. To address service issues, replacement options must be valid and need to be delivered promptly.
To manage the complexity challenges that software-defined products create, companies need the capability to govern what could be millions of product configuration options over the lifetime of the product.
Manufacturing organizations, for instance, that deal with very complex and expensive machines need to know if the product they have is configured correctly to be able to handle a software upgrade, for example. And the company that provided that expensive machine needs to be able to know that about the product they sold to that specific consumer.
A solution that connects the different divisions – engineering/manufacturing, service and sales – provides a single source of truth view to help connect these dots. Configuration lifecycle management (CLM) stewards product configuration options the whole time that product is available, including all its versions. The CLM solution receives updates in real time to determine whether possible product configurations are available – including materials, pricing, components, sales terms or other options.
Solving

software-defined complexity

Now that everything is software-defined, companies have additional complexity to manage. Customers expect to have the option of configuring their own products, and if you can't offer this, they'll go somewhere else. Fortunately, CLM is designed to automate this otherwise difficult process and manage software-defined configuration without interfering with existing processes and systems. It makes collaboration easier, as well, which can result in more valuable and profitable product designs. CLM also helps address customer needs and wants, creating a business differentiator and competitive advantage.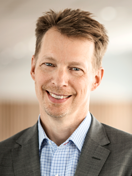 About

Henrik Hulgaard, CTO, Configit
Henrik Hulgaard is the CTO and co-founder of Configit, the global leader in Configuration Lifecycle Management (CLM) solutions and a supplier of business-critical software for the configuration of complex products. He holds a doctorate in computer science from the University of Washington and is an associate professor of computer science. He has published more than 25 articles internationally.
The content & opinions in this article are the author's and do not necessarily represent the views of ManufacturingTomorrow
---
Comments (0)
This post does not have any comments. Be the first to leave a comment below.
---
Post A Comment
You must be logged in before you can post a comment. Login now.
Featured Product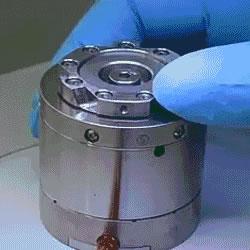 Hexapod micro-motion 6-axis platforms are based on a very flexible concept that can easily solve complex motion and alignment problems in fields including Optics, Photonics, Precision Automation, Automotive, and Medical Engineering.