You will find permanent magnet motors in any number of appliances in your daily life, from toothbrushes to mobility solutions; but what exactly are they and what are their advantages?
Key Advantages Of Permanent Magnet Motors
Article from | Parvalux
You will find permanent magnet motors in any number of appliances in your daily life, from toothbrushes to mobility solutions; but what exactly are they and what are their advantages? In this article, we will focus on PMDC motors, which are the most common type of permanent magnet motor. As trusted manufacturers of motors for 75 years, Parvalux PMDC motors are specified by manufacturers in a huge range of industries.
What is a PMDC Motor?
Like an AC motor, a permanent magnet motor uses electromagnetism to generate torque. PMDC motors have permanent magnets in the stator that provide the magnetic field needed to make it function. This is an alternative to traditional brushed or brushless DC motor, where the magnetic field is created in the stator windings..
As the magnets are fixed in a permanent magnet motor, you cannot control the magnetic field strength externally. This means that you are likely to find PMDC motors in applications where the speed doesn't need to be controlled. This being said, control can be achieved by controlling armature voltage, so they are not necessarily excluded from use in industries where speed and torque need to vary.
They are an excellent choice for products in the leisure and healthcare industries because PMDC motors offer an impressive output and are high performance, despite being generally smaller than other motors.
Advantages of PMDC Motors
Smaller in size – As mentioned above, PMDC motors are generally smaller than other motors, but this doesn't mean they are less useful. In fact, they are perfect for small applications such as windshield wipers, air conditioning units and even electric toothbrushes. This also helps with portability, making them easy to transport globally.
Use in multiple applications – Permanent magnet motors can be used in a variety of industries because they can be designed to meet a number of needs, such as size and power. You are just as likely to find a PMDC motor in a computer drive, as you are in a child's toy.
High starting torque – Like other DC motors, PM motors have a high start-up power, making them perfect for a variety of industries. Despite a lower speed, these motors are still very reliable and when combined with one of our gearboxes they create the ultimate geared motor solution.
Cost-Effective – Due to their smaller size and lack of field windings, permanent magnet motors are a reliable and cheaper option for your application. At Parvalux, we can create a custom solution for your application, ensuring you have a long-lasting motor that works to your precise specification.
Depending on whether you are using it as a motor-only or in combination with a gearbox, any Parvalux permanent magnet DC motor can be built to fit your power requirements.
Learn more about Parvalux electric motors by getting in touch here: Your local contact – Parvalux
The content & opinions in this article are the author's and do not necessarily represent the views of ManufacturingTomorrow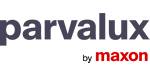 Parvalux Electric Motors Ltd
Parvalux is a leading global manufacturer of geared motor solutions with over 70 years' experience in creating the perfect combination of motor and gearbox to match the customer's application. Whilst we offer thousands of standard options we can easily customize any motor or gearbox to meet your exact requirements at no or minimal extra cost. Our design team can work closely with your own to optimize your solution for your application helping you to secure a genuine competitive advantage in your market. Our products are found in hundreds of applications but we are particularly strong in healthcare, leisure, mobility, transport, and a diverse range of industrial applications.
Other Articles
Any automated system is only as good as its reliability. An automated guided vehicle (AGV) for example, needs to do the job it is programmed to do; without error, quickly and efficiently.
When you are choosing an electric motor for your application, there are several variables to consider, including the intended industry application and the type of motor that will be most suited to your requirements. This is where custom electric motors are most helpful.
In this article, we take a brief look at which type of conveyor motor might be best for your needs and how Parvalux can help you select a geared motor from stock or create a fully-custom design.
---
Comments (0)
This post does not have any comments. Be the first to leave a comment below.
---
Post A Comment
You must be logged in before you can post a comment. Login now.
Featured Product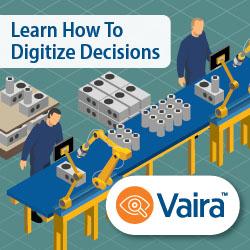 Pleora's Visual Inspection System helps operators detect errors and defects for unique component types, assembly steps, and custom low-run products where automated optical inspection (AOI) is too complex and expensive. The system helps DICA Electronics: Avoid costly, errors as a result of detecting errors at different phases in production, Speed time in detecting the root cause of the in-field errors with Tracking & Reporting apps for traceability, Maintain consistency in training new employees on requirements or with staff any time a new product is added, Easily train the system using 'good product' images for multiple product lines with no programming skills required, Reduce subjective decision-making, especially over a long shift, reducing error-escapes.