Organizations are implementing digital twins to get better perceptions regarding product performance, user experience, and to make better strategic decisions based on the visions provided by the digital twins.
Applications of Digital Twins Technology in Diverse Industries
Upama Goswami | Research Dive
Outstanding Applications of Digital Twin Technology Redefining the Ways Industries Work
Digital twins are reinventing the way of performing operations at a regular basis throughout different industries. A digital twin can be defined as a virtual facsimile of physical objects such as people, devices, systems, and processes that enables businesses in making better decisions. Organizations are implementing digital twins to get better perceptions regarding product performance, user experience, and to make better strategic decisions based on the visions provided by the digital twins. As per a report published by Research Dive, the global digital twin market is forecasted to create a significant revenue of $52,081.0 million by 2027, and grow at a CAGR of 41.3% during the forecast period from 2020 to 2027.
Digital twin technology came into existence early in 2002. Michael Grieves at the University of Michigan coined the terminology 'digital twin' for the first time. However, the rise of IoT technology made it accessible to diverse types of businesses and industries. Today, digital twin technology is used in many industries such as supply chain, retail, manufacturing, healthcare, and construction for enhanced productivity.
Applications of Digital Twins in Different Industries
Manufacturing Industry
Digital twin is extensively used in the manufacturing industry. Manufacturing process requires expensive and sophisticated equipment as they generate a high range of database, creating space for digital twin technology in the industry. The main applications of digital twins are mentioned below:
Digital twins are used to assess the feasibility of newly manufactured products before the launch, which lead to efficient product innovation.
Product Design & Customization
Businesses can design many customizable variations of the product with the help of digital twins technology. This technology offers personalized products and services to their customers.
Shop Floor Performance Enhancement
Digital twin technology helps engineers to monitor and analyze end-products for any defect or lower level of performance. This way the technology helps in continuing the level of performance.
Digital twins are also used in manufacturing industries to forecast potential downtimes of machines so that businesses minimize the maintenance cost and improve overall efficiency of machines by taking necessary precautions.
Aerospace Industry
The digital twin technology was first introduced to the aerospace industry by John Vickers from NASA in 2002. The primary utilization space of digital twins in aerospace involves predictive analytics related to airframes, engines, and other components to ensure the safety of the passengers.
Automotive Industry
Digital twins are also being used in the automobile industry. Automobile companies use this technology to create a virtual model of a connected vehicle before the actual production starts. This process is intended to simulate and analyze any future problems that might occur to the real vehicle on the road.
Healthcare Industry
Digital twins are also used in the healthcare industry to digitize the user experience by optimizing patient care, performance, and the cost. There are two application areas of digital twins in the industry. They are:
Enhancing Operational Efficiency of the Industry
It's an innovative way to create a digital twin of the hospital, functional infrastructure, and patient care to help the healthcare providers to keep a track of the operational efficiency of the organization.
Refining Personalized Patient Care
Digital twins can be also used to copy and imitate the genome code, lifestyle, and physiological characteristics. This way patient care can be customized and personalized depending upon the individual traits of each patient.
Supply Chain
Supply chain or logistics industry also uses digital twins for different application. Some of them are mentioned below:
Determining the Quality of Packaging Material
Digital twin technology is used to create a virtual assessment of the packaging material before the product is packaged. This helps in ensuring safe shipping of products.
Enhancing Shipment Protection
Digital twin is used by logistics companies to analyze the effect of different packaging conditions and thus enhance the shipment protection.
Logistics Network Designing
A digital imitation of a logistics network provide the traffic update, layout of the road, and construction- related updates. This process helps the logistics companies to design the routes for product distribution and inventory storage locations.
Construction Industry
Construction firms take help of digital twin to observe the real-time performance of a building and maintain the efficiency of both the building structure and infrastructure.
Retail Industry
In retail industry, digital twin technology is used for purpose of customer modeling and simulations. By creating customer replicas, retailers can improve the customer experience.
Towards a Promising Future
Digital twins technology has become quite popular across diverse industries for its traits such as capabilities to improve efficiency and productivity in many ways. It comes with many promises to reinvent the ways these industries and businesses work with the help of IoT.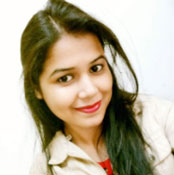 About Upama Goswami
Upama Goswami is a creative writer, editor, aspiring poet, and life-long learner of philosophy, literature, technology, and all things interesting. Her works have been published in various online publications. Upama is quite creative in her craft and can engage her audience with a compelling style of storytelling. She loves to paint, travel, exploring different niches of performing arts, watching movies, and learn new languages in her free time.
The content & opinions in this article are the authorā€™s and do not necessarily represent the views of ManufacturingTomorrow
---
Comments (0)
This post does not have any comments. Be the first to leave a comment below.
---
Post A Comment
You must be logged in before you can post a comment. Login now.
Featured Product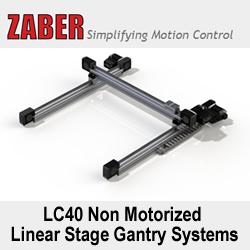 A Zaber gantry kit comes with everything you need to build a customized XY gantry system or XYZ gantry system. These gantry systems feature coordinated multi-axis motion, plug-and-play operation, easy integration with end-effector options, and built-in IO and E-Stop capabilities. An intuitive ASCII interface allows the user to easily communicate with the gantry systems using our free software, either Zaber Motion Library with APIs for several popular languages or Zaber Console. Third party terminal programs that can communicate over a serial port can also be used.