B2B buying habits have been evolving independent of the pandemic, and manufacturers must adopt strategies and technologies that also address the following ongoing trends.
2021 Top Article - How Manufacturers Can Accelerate Digital Marketing Transformation With ABM
Nick Heys, CEO | Jabmo
Look at any manufacturing plant floor today, and you'll likely see some form of automation, robotics, or advanced software in action. It's here that manufacturers can be considered technology leaders—continually integrating new solutions to improve production processes.
Yet, the same can't be said for every area of their business. When it comes to sales and marketing in particular, manufacturers have a reputation as "digital laggards." While many other B2B industries have made the shift to digital selling, manufacturing has largely remained reliant on trade shows, marketing events, and on-site sales meetings.
Then the COVID-19 pandemic hit, canceling such traditional marketing activities for companies around the world. This sudden disruption accelerated the need for digital marketing transformation, and manufacturers are now exploring new ways to reach and engage with prospects and customers.
The new era of digital selling
But moving forward, they'll need more than a quick fix or temporary substitute. B2B buying habits have been evolving independent of the pandemic, and manufacturers must adopt strategies and technologies that also address the following ongoing trends:
Anonymous buyers: For most manufacturers, the sales cycle starts when their reps get that first customer call. But in truth, B2B buyers begin their journeys online with extensive anonymous research—long before they ever reach out to sales. They're less likely than ever to give away contact information on web forms, and it's tough to engage buyers you do not know.

Buying groups: In manufacturing, high-ticket purchases are no longer made by just one or two individuals. Now buying decisions are made by groups of up to 30 people, and in global enterprises, these stakeholders are often dispersed around the world. This means that lead generation tactics that only target individuals (e.g., emails and webforms) just aren't sufficient to build consensus among entire buying groups.

Growing existing accounts: Large mature manufacturing organizations tend to grow organically through account expansion rather than winning net new accounts. They expand their product offerings by acquiring other companies or through research and development. But cross-selling new products to existing customers often requires engaging with an entirely different (and possibly unknown) set of buyers within those accounts.

The end of third-party cookies: For manufactures that have invested in digital advertising, most of their efforts involve the use of third-party cookies (i.e., cookies dropped by domains other than the one you are currently visiting, that track you from website to website and send targeted advertisements). But the end of third-party cookies is near. By 2022, Google, Firefox and Safari will have phased them out entirely in response to user concerns around privacy and data sharing.
Getting ahead of the game with ABM
With these trends and challenges in mind, manufacturers are increasingly turning towards account-based marketing (ABM).
ABM is a strategy in which marketing and sales no longer focus on individual prospects and leads. Rather, they concentrate on a finite set of target accounts. ABM aims to drive engagement with target accounts across all marketing and sales channels.
This enables manufacturers to positively influence entire buying groups early and throughout the buying journey, which accelerates the sales cycle and results in higher win rates and larger deals.
Where technology comes in
While ABM is not a new concept, technology is now making it more powerful than ever before. ABM platforms even topped the list of "key emerging tech" in Forrester Research's recent Tech Tide™: B2B Marketing Technologies, Q4 2020 report. When integrated with your marketing technology stack, ABM platforms enable you to prioritize and grow long-term relationships with key, high-value accounts.
How it works:
Modern ABM technology uses a combination of IP address identification and machine learning to identify and track key accounts researching your website anonymously. These anonymous buying intent signals support marketing and sales teams in prioritizing your target accounts.

Then you engage your target accounts with personalized messages across all digital marketing channels, including IP-display advertising, ad retargeting on Google, Facebook and Instagram, email, LinkedIn, and your website. This is all highly targeted, zero wastage marketing.

Through an omnichannel account-data platform, your salespeople can see surges in buying intent signals and adapt their tactics in winning business in key accounts. Marketing in turn, can prove their impact on target account revenue growth through the use of control groups.
Getting started with ABM
For manufacturers new to ABM or even digital marketing in general, launching your first campaign may seem daunting. Here are a few simple steps and tips for getting the ball rolling:
Select: First, sales and marketing should work together to identify and prioritize a list of target accounts. Remember, ABM is about quality over quantity. A combination of data gathered by IP-sensing technology and insight from your sales and marketing teams should help you focus on high-value accounts.

Plan: Next, your sales and marketing teams work together on account mapping. This involves identifying key stakeholders for each of your target accounts and ensuring that known contact details are up to date. Outside data vendors such as ZoomInfo and LinkedIn can help you fill in the whitespace.

Engage: Produce personalized, engaging content that speaks to your buyers' pain points. Every white paper, webinar, email, video, or other content offers should be part of a planned, sequential journey. Determine which digital channels you will use, and then deliver content to gradually guide targets along their buying journey. To optimize your budget and resources, focus on developing "Challenger" marketing content that can easily be personalized and repackaged for multiple accounts and industries.

Measure: When measuring your ABM campaigns' success, don't look at old school metrics like number of form fills or leads. Instead, look at overall account engagement uplift across all channels and the impact on business outcomes such as sales meetings, pipeline, win rates and deal size. Testing control groups vs. ABM groups can help analyze and demonstrate the power of ABM.
Overall, it's best to remember that ABM is a long-term strategy. While it can help fill the void the pandemic has left in your marketing plans, your focus should be on creating a better digital buying journey and ultimately growing lasting relationships with your target accounts. Leveraging ABM technology is key for accelerating this shift to digital, which will enable your manufacturing organization to get ahead of the competition in the digital-first, buying group era.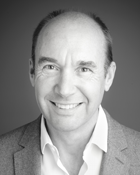 About Nick Heys
Nick Heys is the founder and CEO of Jabmo, the worldwide leader in account-based marketing (ABM) for manufacturing, life sciences, and other industries that rely on complex sales for growth. Nick has a background in database marketing in both B2C and B2B. He previously served as European marketing director for The Franklin Mint and also founded Emailvision, which he sold to Francisco Partners in 2012.
The content & opinions in this article are the author's and do not necessarily represent the views of ManufacturingTomorrow
---
Comments (0)
This post does not have any comments. Be the first to leave a comment below.
---
Post A Comment
You must be logged in before you can post a comment. Login now.
Featured Product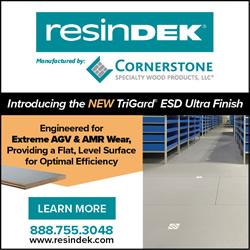 To maximize the productivity of an autonomous mobile robot (AMR) or automatic guided vehicle (AGV) deployment, it's critical to create the optimal environment that allows the vehicles to perform at their peak. For that reason, Cornerstone Specialty Wood Products, LLC® (www.resindek.com) created the TriGard® ESD Ultra finish for its ResinDek® engineered flooring panels. The TriGard ESD Ultra finish is ideal for high-traffic robotic applications characterized by highly repetitive movement patterns and defined travel paths.