Manufacturers of highly configurable products want to maximize engineering resources. By capturing knowledge and decision-making, the newest best-in-class engineering automation software speeds development of subsequent design iterations.
Speaking the Language of Manufacturing Engineers
Scott Heide, Founder, CEO, | Engineering Intent
The questions accompanying product design are many and there are no easy answers. Automation offers shortcuts that deal with these various challenges. Answering common questions via automation technology frees engineers to do more fulfilling, interesting, and rewarding work.
Manufacturers of highly configurable products want to maximize engineering resources. By capturing knowledge and decision-making, the newest best-in-class engineering automation software speeds development of subsequent design iterations.
Automating rules for engineer-to-order (ETO) manufacturers configures custom versions; these technologies allow custom products to reach markets faster and with less friction. More compelling proposals, higher quality products, and reduced engineering costs provide a rapid ROI (return on investment).
Many engineer-to-order manufacturers are able to manage configured products more effectively when automation is implemented especially during product engineering, development, and release cycles. Manually, design errors increase exponentially.
A typical design engineering cycle and common questions
©2021 Engineering Intent kBridge
Powerful automation tools
There are powerful automation tools for defining product structures, managing configuration rules (between products and across solutions), as well as understanding the interactions of options and components in complex products. These tools empower users to make faster, more effective design decisions. Through configuration analysis, BOM (Bill of Material) validation, and collaborative modeling, engineering automation achieves faster time to market with higher quality products at lower costs.
Excel-like simplicity helps create 3D product models and assemblies
Highly configurable products cannot be effectively managed using spreadsheets alone. Solutions like Knowledge Bridge (kBridge) operate a lot like Excel. Unlike Excel, the technology builds hierarchical product models, due to the native ability to identify and drive top-level design parameters. Users most appreciate fast, simple-to-use 3D graphics.
Engineers mired in non-automated work-around solutions (and frustrated with the segregation of spreadsheet information from design engineering) crave simple and robust engineering tools. Typically, engineers' top complaint in the manual ETO space is the constant repetition of boring, tedious operations.
Automating operations
Once implemented, engineers can work on well-engineered and dynamic designs because the repetitive issues have been removed. The right tools allow engineers to create solidly engineered products and capture knowledge in a model, then re-use it any time needed in the future.
Manufacturing Engineers' Knowledge Base
©2021 Engineering Intent kBridge
Best-in-class design engineering solutions must reside in the cloud. Domain experts capture engineering, sales, geometric, and configuration rules for an ETO product. UI (user interface) tools create data that non-technical personnel can use. Inputs include product engineering parameters and geometry as well as business rules and customer-specific information. Outputs include a variety of documents, including proposals, quotes, drawings, integrations with CAD/PDM, and data.
Technology must support evolutionary product design without disrupting work as users capture and grow a company's knowledge base of engineering design capital. Design engineers must be empowered to explore options and incrementally improve product solutions through design iteration. Enterprise engineering knowledge captured in solutions can be shared and improved. No longer tribal knowledge these data can be shared to train new engineers.
Automation in the language of manufacturing engineers
Experts are able to express product requirements, configure customer designs visually, and automate the to-order work in familiar environments (similar to a spreadsheet). Rule-making is aligned with the way engineers think versus a spreadsheet, where number-crunching is aligned with the way accountants think. Customers want custom designs and documentation. The best-in-class tools combine custom engineered content with existing materials which reduces the engineering design hours without compromising clients' specifications.
About Scott Heide, Founder, CEO, Engineering Intent
With more than 30 years of experience in knowledge-based engineering software, Heide has long been a key source for industry understanding of and application strategies for engineering and sales automation. Heide drove the development of Knowledge Bridge, a cloud-based comprehensive EPQ (Engineer Price Quote) and visual configuration platform. It offers tools and methods to automate custom engineering, technical sales, and business processes – the "To Order" in "Engineer To Order". Heide holds a Bachelor of Science in Mechanical Engineering from Wichita State University and a Master of Science in Engineering from the Massachusetts Institute of Technology. Connect on LinkedIn.
The content & opinions in this article are the author's and do not necessarily represent the views of ManufacturingTomorrow
---
Comments (0)
This post does not have any comments. Be the first to leave a comment below.
---
Post A Comment
You must be logged in before you can post a comment. Login now.
Featured Product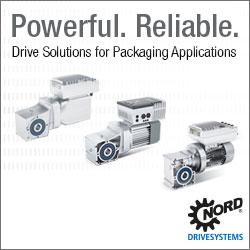 NORD gear units, motors, and electronic control products focus on durability, adaptability, and high efficiency for a wide range of manufacturing applications with over 20,000,000 standard configuration options. Featuring IE5+ PMS motors that can work effectively at partial loads and low speeds thanks to their constant torque and high overload capacity. Their smooth surface and ventilated designs provide ultimate versatility and variant reduction. Combined with surface protection options, such as IP69k or NORD's state-of-the-art nsd tupH Sealed Surface Conversion System, NORD drives are ready to take on the demands of extreme manufacturing environments.