Industry 4.0 has been a hot topic at maxon since the drive specialist introduced configurable drives. Now we're continuing to drive digitization – but not at all costs.
Digitization Needs to Pay Off
Stefan Roschi, Editorial Team | maxon group
Automation and digitization are important topics in the maxon Group. One example is the online configurator introduced in 2013, which enables customers to compile a specific drive on their computer and send the order directly to production, very much in the spirit of Industry 4.0. Accordingly, maxon Group CEO Eugen Elmiger says: "A batch size of one is standard for us."
When someone configures a drive online, consisting of motor, gearhead, and encoder, they see the price in real time. As soon as the configuration is complete, the customer gets access to the 2D and 3D construction data. This digital model can immediately be integrated into the customer's application. At the same time, the properties of the order are entered into the maxon ERP system, which generates production data and sends them to production, where many work steps are automated. Machines equip themselves with the necessary tools and materials. The order leaves the factory no more than eleven working days later.
For now, each production step is reviewed by an employee – for quality reasons. However, the machines could soon be able to perform the tests themselves. Possibly, the entire portfolio of maxon drives may become available for online ordering in the future. Maybe customers will put on VR goggles to meet online with maxon engineers to compile a drive system and digitally integrate it into the application, long before the first prototype is created.
Efficient material flow due to AI
Sascha Buchschacher and his Configure To Order team are thinking about which technologies are interesting for maxon and which direction the drive specialist will be taking in the years to come. He is fascinated by the possibilities offered by digitization. However, he remains pragmatic: "In theory, you can automate nearly anything – but it needs to make sense business-wise." After all, the investment in each case is substantial.
Sascha Buchschacher does not expect industrial workflows to change overnight. "However, we need to lay the foundations for the factory of the future – today." This means establishing stable, unified processes worldwide, installing a workable system architecture, and, most importantly, building a suitable culture within the company. Then it will be possible to implement a variety of digitization projects. As he sees it, there are many ways in which maxon and its customers will benefit from new technologies. Why not use artificial intelligence (AI) to optimize the supply chain and material flow through integration of a variety of data like tariffs, laws, framework agreements, and more? "That would be an interesting application. However, for AI to really yield results, we need a lot of data in high quality, as well as a way of aggregating it for processing."
It's conceivable that the Internet of Things will generate additional services. If maxon drives and controllers are connected to the network and supply information, parameter changes allow conclusions to be drawn about the condition of the drive. A motor can be replaced before wear results in machine failure. Maybe customers won't purchase motors in the future but instead pay per operating cycle. However, implementing such technologies requires high-performance networks and reliable cloud systems. According to Sascha Buchschacher, these aren't yet available. One thing is certain: Digitization will change engineering, production, and the entire way in which we work – but not overnight. 
The content & opinions in this article are the author's and do not necessarily represent the views of ManufacturingTomorrow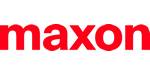 maxon group
maxon is a leading supplier of high-precision DC brush and brushless servo motors and drives. These motors range in size from 4 - 90 mm and are available up to 500 watts. We combine electric motors, gears and DC motor controls into high-precision, intelligent drive systems that can be custom-made to fit the specific needs of customer applications.
Other Articles
After intensive market research, maxon decided on a printer from French manufacturer 3DCeram, which has been customized to meet the company's own requirements.
AGVs (automated guided vehicles) are essential tools in the current commercial and industrial transformation. But what challenges do they need to address?
After looking at the existing motor and the space envelope available, Sound Leisure, together with maxon engineers, selected the maxon brushless EC 45mm flat motor. This brushless DC motor is part of a program of flat motors, ideal when space is at a premium.
---
Comments (0)
This post does not have any comments. Be the first to leave a comment below.
---
Post A Comment
You must be logged in before you can post a comment. Login now.
Featured Product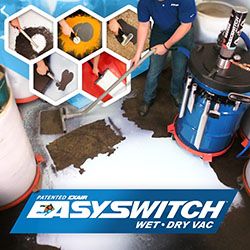 Super Air Knife reduces compressed air usage & noise when compared to other blowoffs. The Super Air Knife offers a more efficient way to clean, dry or cool parts, webs or conveyors. It delivers a uniform sheet of laminar airflow across entire length. https://exair.co/184_523 EXAIR is offering a special right now on Super Air Knives. Learn more at https://exair.co/184-sakpromo.com