Autonomous Maintenance is one of eight pillars that make up Total Productive Maintenance (TPM). It's also one of the most important activities that eventually determine the success of any TPM implementation project.
How To Improve Production With Autonomous Maintenance
Bryan Christiansen, Founder and CEO | Limble CMMS
How Does Autonomous Maintenance Work?
Autonomous Maintenance is a maintenance strategy that enlists machine operators in the process of maintaining the equipment that they operate.
Under AM, machine operators carry out basic maintenance activities such as making adjustments, lubrication, cleaning, continuously monitoring their machines, etc. Unlike in other traditional maintenance methods where only dedicated technicians handle these tasks, autonomous maintenance machine operators carry out these activities rather than waiting for a maintenance technician to attend to them.
Direct Benefits of Autonomous Maintenance
A safer plant floor. Autonomous maintenance follows a structured, step-by-step process that covers everything from restoration and continuous upkeep of each machine to cleaning, clearing, and organizing the general surroundings of the machines. The result is a better-organized surrounding and safer workplace overall.

Increased efficiency. Since the operators are capable of handling basic but important tasks like cleaning and lubrication, the maintenance technicians have more time to focus on other more critical machine issues that require their special skills. This arrangement reduces the risk of a particular problem that often occurs on busy plant floors; because of the activities involved in attending to so many other repairs or servicing, technicians can be in a hurry and they may not take the time to clean or lubricate every machine thoroughly. Machines that are not cleaned or oiled properly will likely develop more serious problems with time. AM machine operators easily fill in this gap and ensure that each production equipment gets the required attention in a timely manner.

Quicker failure detection. Based on the training that the operators will receive during the process of implementing autonomous maintenance, they will be in a better position to notice the symptoms of potential problems in the equipment they manage. They will also know when to intervene or to request for support from the maintenance team before the machine malfunctions.
In all, autonomous maintenance creates a conducive environment for maintenance and production teams to collaborate and achieve better safety, eliminate waste (by avoiding duplicate activities), and boosting workforce productivity.
The combined efforts of both of these teams also helps to improve overall equipment effectiveness which has a direct impact on production.
Overall Equipment Effectiveness (OEE) and Production Optimization
In summary, OEE is a metric that helps manufacturers to determine the percentage of manufacturing time that is truly productive based on the formula OEE = Availability x Performance x Quality.

The relationship between equipment effectiveness and production levels is clear - the operational efficiency of any manufacturing plant is closely related to how its equipment are managed and run.
If for any reason equipment are not operating at their peak potential, the results of such poor or subpar performance can manifest in a number of losses that OEE seeks to prevent. They are:
Availability loss:

unplanned stops, unplanned maintenance, machine failure, etc.

Performance loss:

slow running, minor adjustments, incorrect setting, alignment problems, etc

Quality loss:

production defects, scrap, rework, reduced yield, etc.
Improving the condition of manufacturing equipment through autonomous maintenance can significantly minimize the occurrence of the above losses. Remember that TPM as a whole strives for "perfect production" through zero breakdowns, zero small stops/slow running, and zero defects. Since autonomous maintenance aims for the meticulous restoration and consistent upkeep of all machines to prevent deterioration and improve machine health, adopting an autonomous maintenance strategy will put a manufacturing enterprise in the best position to:
prevent, identify, and attack potential machine issues before they escalate and cause disruptive production problems.

improve OEE and get it closer to world-class levels (85% and above)
These are the endpoints and objectives of an AM program; limit production losses due to preventable deterioration of equipment.
In conclusion
Autonomous maintenance is not just about getting production teams to take on maintenance activities. Operator knowledge and skills also need to improve. For a plant that wants the highest production levels, training operators to just switch on their machines and run them at full capacity leaves too much room for disruptions every time the machine(s) requires the slightest attention. Why not try autonomous maintenance instead and expose them to some basic problem-solving skills that will improve availability, performance, and quality?
When implemented and structured correctly, AM is a powerful and safe tool for continuous improvement and for achieving the state of perfect production that TPM advocates.



About Bryan Christiansen
Bryan Christiansen is the founder and CEO at Limble CMMS. Limble is a modern, easy to use mobile CMMS software that takes the stress and chaos out of maintenance by helping managers organize, automate, and streamline their maintenance operations.
The content & opinions in this article are the author's and do not necessarily represent the views of ManufacturingTomorrow
---
Comments (0)
This post does not have any comments. Be the first to leave a comment below.
---
Post A Comment
You must be logged in before you can post a comment. Login now.
Featured Product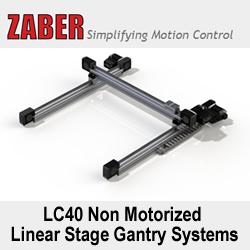 A Zaber gantry kit comes with everything you need to build a customized XY gantry system or XYZ gantry system. These gantry systems feature coordinated multi-axis motion, plug-and-play operation, easy integration with end-effector options, and built-in IO and E-Stop capabilities. An intuitive ASCII interface allows the user to easily communicate with the gantry systems using our free software, either Zaber Motion Library with APIs for several popular languages or Zaber Console. Third party terminal programs that can communicate over a serial port can also be used.