ERIKS offers technical components and related services to all sections of industry. And by adding 3D printing technology to its workflow, ERIKS is able to provide its customers with a service that holds the potential to shake up industries around the globe.
ERIKS: Working Clean, Certified, and in Control with 3D Printing
Adam Kohut | Ultimaker
To enter the ERIKS facility in Alkmaar, the Netherlands, is to enter a science fiction-like realm. Motion-controlled doors automatically slide open – upward – with the wave of a hand. Loaded forklifts glide silently around corners. Men and women in blue jumpsuits walk briskly. A series of elevated conveyer belts continuously works to sort packages of all shapes and sizes. Sparks fly as various parts are welded.
It is a busy place, a place that thrums with life – but a place markedly without a sense of chaos. There isn't even a great deal of noise, especially relative to the number of industrial tasks being performed.
ERIKS offers technical components and related services to all sections of industry. And by adding 3D printing technology to its workflow, ERIKS is able to provide its customers with a service that holds the potential to shake up industries around the globe. The technology has also enabled ERIKS to further streamline its day-to-day operations.
Get clean, stay safe
ERIKS operates in a culture of clean. The words "Clean Manufacturing Facility" are emblazoned along one of the walls. The warehouse is well-organized and brightly lit, the floors spotless. In all, it is the perfect place for ERIKS' new 3D printing hub.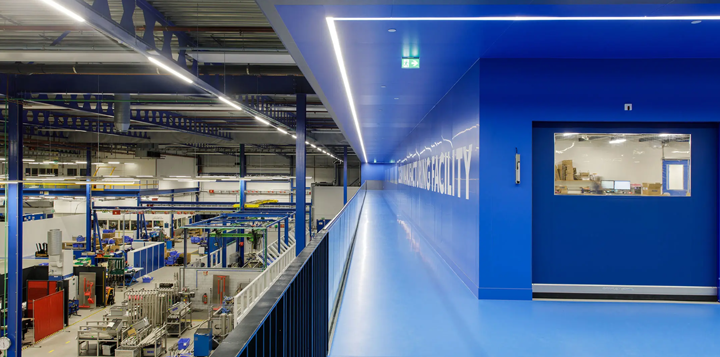 "We have been printing for a while. Mostly prototypes, but also jigs and fixtures, as well as end-use parts that were previously impossible to make," Job van de Sande, Head of Technology Sealing and Polymer at ERIKS the Netherlands, said. "We have [also] been able to identify several dozen customized safety parts that have really allowed us to improve the safety of our production facilities."
Safety is key at ERIKS. And a clean environment is a safe environment – one in which work can be completed more efficiently. As such, the company considers safety factors as those integral to – if not inextricable from – goals and deadlines such as production targets and profit margins.
A technology like 3D printing, then, slides perfectly into place at ERIKS, especially in its use for the creation of tools that enhance onsite safety. One of these tools, for example, is placed atop a nearly human-sized roll of wrapping film, transforming the task of removing and replacing the roll into a quick and safe one-man job.
Another 3D printed fixture holds a piece of piping in place, ensuring that a robotic arm welds it with precision accuracy. There's also a jig that works in much the same way, but designed for use by human welders. Even Ultimaker print heads sit side by side in a specially printed holder. Individually, these parts – and the changes they allow – might seem small; together, they produce big results, saving time, money, and potentially lives.
"[Using 3D printing], we have actually saved €350,000 in our production facilities by increasing the yield of our products and eliminating a number of safety hazards," Job said.
Co-engineering 'certified' parts
Cleanliness and 3D printing also jointly represent an opportunity for ERIKS to provide a valuable service to its customers.
"We see very big opportunities for our customers [with the technology]," Job said. "However, the tricky part is that it's very hard to identify those opportunities within someone's business. What we do is that we – with the customer – do a site scan and start to identify and develop those opportunities together."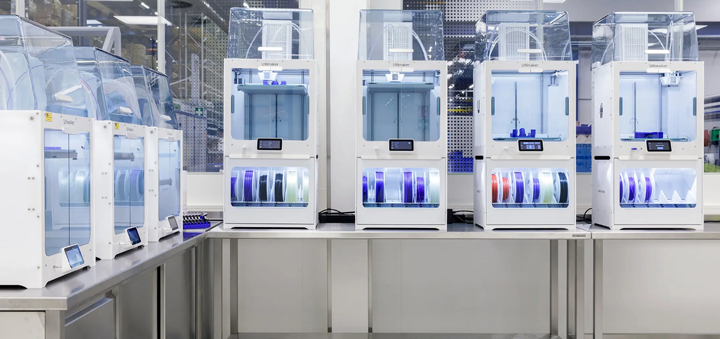 After a site scan, parts are designed by either clients themselves or ERIKS engineers, then printed using Ultimaker S5 printers at the Alkmaar facility. These rooms act as environmentally controlled areas in which the printing process can be closely monitored, resulting in "certified" parts – guaranteeing not only quality and efficacy, but reproducibility and reliability.
"This means that customers can order [a part] today or one year from now and will receive the same part, with the same mechanical properties," Job said.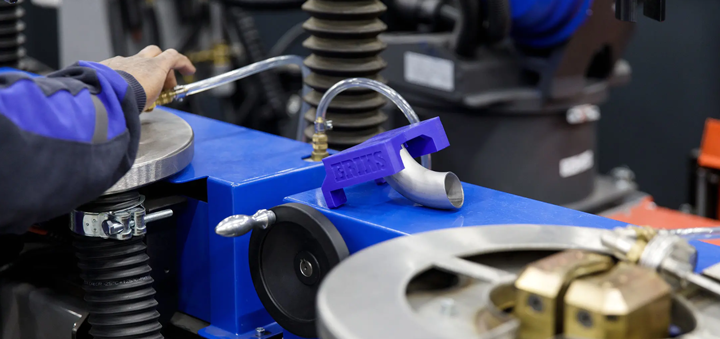 Should customers want more control, however – and should they be part of the Ultimaker ecosystem – they can request a file rather than a physical part, and print it themselves, in-house. This is one of the primary reasons ERIKS chose Ultimaker. Its combination of hardware, software, and materials allows for easy, anytime use – from company to company, from city to city, from country to country. It's a solution that is mutually beneficial for all involved, saving both ERIKS and its customers time and money.
"When we work closely with our customers, it really helps to have the same platform," Job said. "By doing so, it allows them to co-engineer with us."
A future in food
By operating its Clean Manufacturing Facility, ERIKS has already begun laying the foundation for the future. The facility is EC1935/2004 compliant for its 3D printing activities and features dedicated clean production areas and a large-scale ISO Class 6 cleanroom. In addition to the European food safe compliances, ERIKS is currently working on earning FDA compliances that will allow it to create food-safe 3D printed parts that can be used around the world. Pharma and medical ISO standards will follow suit.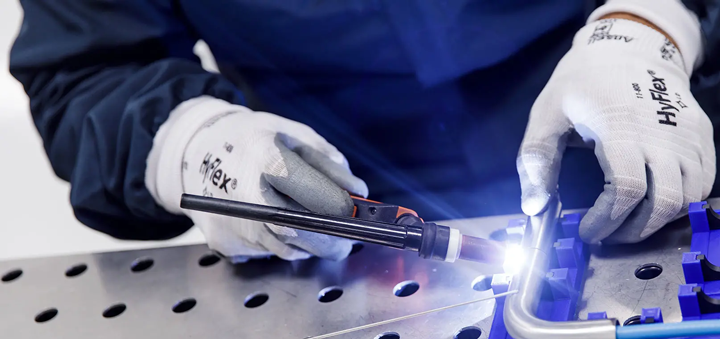 In all, ERIKS' philosophy is very much aligned with that of 3D printing itself. Its work is streamlined, efficient, and clean, with processes that are clear and defined. Perhaps most importantly, ERIKS and its customers are always in full control.
"That's why we see the Ultimaker as the perfect starting point for ourselves, as well as our customers, to see opportunities, develop them, and to reap the benefits of 3D printing," Job said.
The content & opinions in this article are the author's and do not necessarily represent the views of ManufacturingTomorrow
---
Comments (0)
This post does not have any comments. Be the first to leave a comment below.
---
Post A Comment
You must be logged in before you can post a comment. Login now.
Featured Product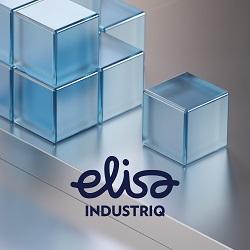 Elisa IndustrIQ's Supply Chain Management (SCM) solution is designed to enhance productivity, efficiency, and effectiveness throughout the entire supply chain. This advanced solution focuses on improving flexibility and responsiveness in both planning and operation execution, crucial for adapting to rapidly evolving markets. Our solution facilitates business growth by offering end-to-end visibility, essential for efficiently managing and streamlining supply chains. Key features include AI-powered demand forecasting, automated quoting and purchasing, intelligent replanning capabilities, structured collaboration tools, and direct supplier integration. These features can be tailored to align with your business and financial objectives, adding a strategic dimension to sales and operations planning and execution. The solution is designed to meet the manufacturing industry's needs for speed, resilience, and efficiency, primarily through innovative approaches to reduce business friction.