The right technology and high integration enable a company to increase efficiency and reduce the costs of project and maintenance through the systematic knowledge management.
The Integration of Electrical CAD/CAE for Machine Manufacturing
Article from | cofaso Software
In the fields of electrical and automation engineering, fully automated design engineering sounds very difficult but cofaso eSchematic shows that it is quite possible with a user-friendly handling. The right technology and high integration enable a company to increase efficiency and reduce the costs of project and maintenance through the systematic knowledge management.
Information accessibility and exchange are the milestones in improving the productivity of a company. Today, in spite of the currently available software technologies, putting this knowledge into a corporate practice is not very common and it needs long-term planning and also effort. Information still tends to be generated using several methods in isolated solutions which are often overlooked on incompatible platforms.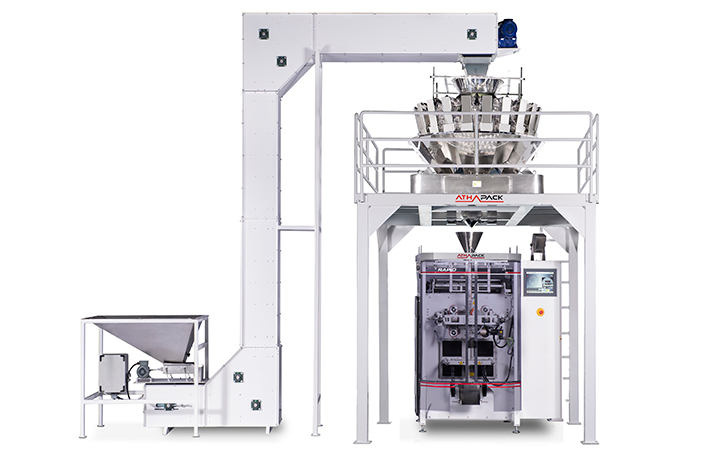 The packaging machine manufacturer Athapack exemplifies how productivity can be improved through integrated information management. At Athapack, the electrical engineering planning department makes systematic use of all available information sources to rationalize its work process. As a result, Athapack cut the time it previously spent generating control schematics by 80%. The company attributes its success to the electrical CAD software cofaso. Now in place for three years, engineers have used cofaso to automate project processing to such an extent that many processes no longer require manual intervention. Improved documentation, increased quality and the time and cost savings contribute substantially to the company's overall productivity.
cofaso eSchematic and Full Automatic Schematic Creation
Athapack has made considerable progress toward state-of-the-art solutions in combining cofaso eSchematic with the "mechanical design" level. The concept is to standardize the circuits and create a knowledge database and also configure the schematics instead of drawing them over and over. At Athapack, the key parts in the control system are generated from the specification of the peripheral electrical components.
cofaso eSchematic continuously learns from the company's own projects. With every variant of a schematic, the knowledge base is expanded as dynamically retrievable knowledge. The designers do not need to call macros anymore. They just need to set the properties of the circuits and the result is generated automatically.
cofaso eSchematic calculates the voltage and other values for an entire circuit and selects the appropriate parts by automatic part selection feature. For example, when a user enters cofaso eSchematic that a star-delta circuit has a power of 45kW, the average values of all other parts are calculated and the matching parts from a component manufacturer are automatically selected at the background. And formulas can be defined, while calculating the values such as those of the main, star or delta contactor.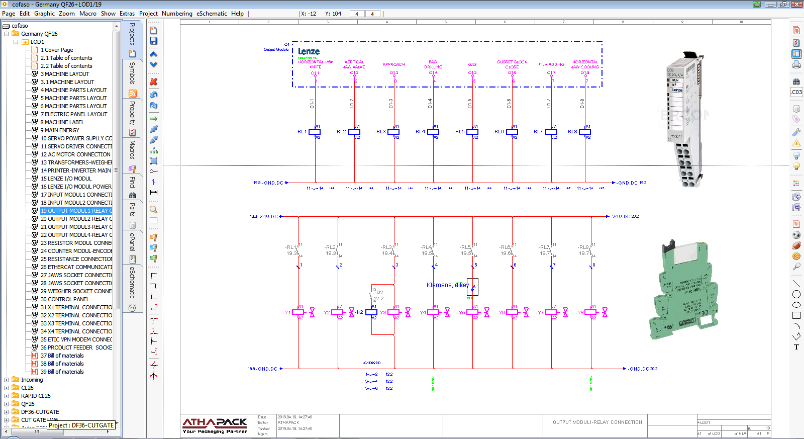 In cofaso libraries, the feature enables engineers to find and select a real part less than a second. And these libraries contain more than 1.000.000 parts from many component manufacturers. Automatic part selection feature gives the opportunity to use every characteristics of a component as a search criteria when the designers search for the required part in the libraries. This enables the company to save great deal of time during the design process.
Documentation and cofaso
Once the control schematic has been completed by using cofaso, the designations are normalized and given to control characters. These characters enable flexible report and documentation (terminal plans, cable plans, terminal-connection plans, bill of materials, device lists, purchase order lists, wiring lists...) including customer documentation, labeling and printout. The translation programs begin here, including conversion to foreign languages and customer-specific modifications. All import/export operations are controlled by the program and they are run via the XML interface to ensure the optimal automation.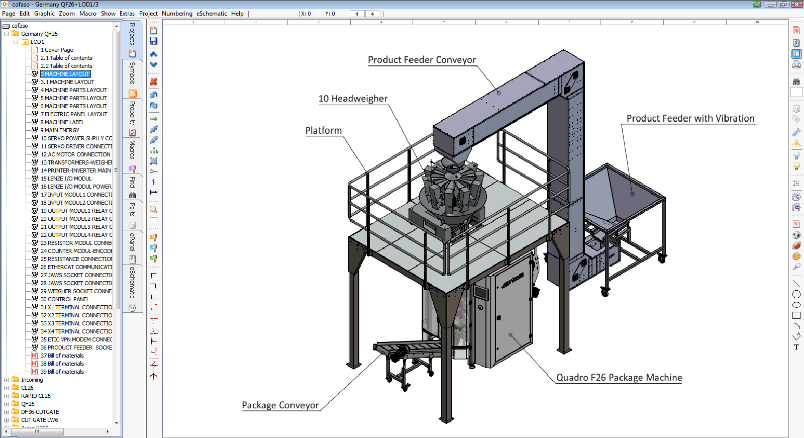 A fourth level of information allows Athapack to process graphics files in cofaso. Graphics are the various machine layouts provided in the form of DWG files by CAD systems for mechanical design. These layouts are analyzed in terms of electrical engineering requirements before they are copied to cofaso as free graphics pages. There, the component's position and designation can be inserted directly. After then, the complete graphics can be incorporated into the project documentation.
Panel Design and cofaso
At Athapack, the electrical engineering department has made a significant progress to standardize the panel design processes. While designing a panel layout, the engineers are able to use panel design symbols which are provided in cofaso symbol libraries. cofaso enables the engineers to create their own symbol libraries and also import the DWG data of the panel layout symbols into cofaso.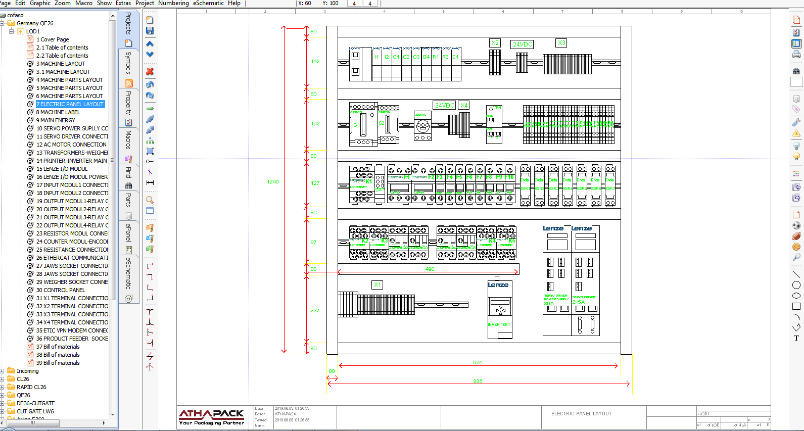 Athapack Profile
Athapack Machinery, is a leading manufacturer of vertical packaging machines, doypack and horizontal packaging machines, combinational multi-head weighers, linear weighers, auger filling and volumetric dozing units, food processing machines, vertical and Z type bucket elevators. As a leading supplier in this field, the company serves the international market from its headquarters in Izmir.

cofaso provides software solutions in the fields of electrical and automation engineering for more than 25 years. The company develops design and configuration software solutions for machine and panel builders, factories, as well as automation component manufacturers.
The content & opinions in this article are the author's and do not necessarily represent the views of ManufacturingTomorrow
---
Comments (0)
This post does not have any comments. Be the first to leave a comment below.
---
Post A Comment
You must be logged in before you can post a comment. Login now.
Featured Product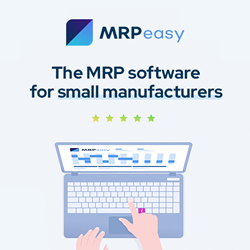 Always know what you have in stock and what you'll need to fulfill orders. Never forget to order parts on time or fail to notice a late delivery from your vendor. Easily create manufacturing orders and schedule them automatically according to resource availability or delivery deadline. Generate accurate cost and lead time estimates and provide customers with quick quotes. Receive notifications when orders are late or inventory levels reach a critical point. Ensure seamless communication between sales, production, warehousing, procurement, administration, and finance. Integrate with popular accounting, CRM, and e-commerce apps. MRPeasy is an ERP software for small manufacturers that gives you all that and more. Our users report a 54% average improvement in the overall performance of their business and a 42% increase in on-time deliveries. Try for free, no credit card needed.