Targeted marketing takes the right tools and expertise to execute successfully. More than 7,040 marketing technologies are available right now, and that number seems to grow every day.
Mistakes Manufacturers Should Avoid When It Comes to Digital Marketing
Kip Botirius, CEO | Tenlo
Most B2B manufacturing companies aren't big on marketing. Those that do invest in marketing generally don't aim to achieve anything beyond generating broad awareness. They prefer to use their sales teams to generate leads, create opportunities, and close deals. This approach is more expensive and less effective than a more focused marketing effort.
Targeted marketing takes the right tools and expertise to execute successfully. More than 7,040 marketing technologies are available right now, and that number seems to grow every day.
Moreover, the people selling these tools are quite good at what they do. They might claim that their tools can solve all of your marketing problems, but they neglect to tell you about the knowledge you'll need to use those tools properly — knowledge that's hard to find. Unfortunately, this means many companies end up with solutions that are more of a burden than a boon.
If you're not cultivating leads via targeted marketing, you're placing that burden entirely on the shoulders of your sales team. The truth is, digital marketing can absolutely drive sales as a component of a comprehensive, strategic marketing program. Consider the fact that only 29% of customers want to talk to a salesperson to learn more about a product. If you're relying solely on your sales team to generate revenue, you're missing the opportunity to engage the vast majority of your customers.
Common Digital Marketing Mistakes
A digital marketing program can allow you to nurture potential buyers from the start of their decision-making processes, creating more and better opportunities for your sales team. In short, digital marketing removes risk by allowing you to avoid making bets based on assumptions. You can use digital marketing to optimize campaigns in flight while measuring the effectiveness of every tactic, time frame, and investment along the way.
Of course, executing a profitable digital marketing campaign isn't easy. Here are the top five mistakes manufacturing companies often make when it comes to digital marketing:
1. They believe B2B customers aren't online.
A recent report from CSO Insights revealed that roughly 70% of B2B buyers won't engage with a sales representative until they've fully defined their own needs. Most buyers will use the internet to research potential solutions and to identify specific products before reaching out to manufacturers.
If you aren't marketing online, you're giving a significant edge to competitors who do. Digital marketing makes you discoverable when it matters. Your product might be better, but you won't gain the sale if customers don't know about you.
2. They focus on just one tactic.
If you focus on one tactic, you likely are not being strategic — it's like a ship floating aimlessly without a target destination. If you optimize your website with content that addresses the needs of your customers but fail to optimize that same content with relevant search keywords, then potential customers aren't likely to find your website (or your content). The most successful marketing has always been integrated.
But with so many digital marketing tactics available, how do you know which ones are worth your time and money? Different tactics are designed to accomplish different things. Paid search can be incredibly effective at the bottom of the sales funnel, for instance, while high-quality content helps at the top of the funnel. If you concentrate on just one tactic, you won't guide leads down a sales funnel. Be strategic.
3. They allocate their entire marketing budget to digital.
B2B sales are built on relationships. That isn't likely to change, but the B2B buyer journey has changed. Trade shows aren't filled with attendees looking to do research — they've already done that online. Instead, those attendees will have specific questions about your products or services.
Know your audience, and let that knowledge drive your tactical approach. For some audiences, direct mail might be more effective than email. In other cases, it might work better to host collaborative ideation sessions instead of traditional sales presentations.
4. They misalign sales and marketing.
One of the top challenges many B2B sellers face is a perceived disconnect between sales and marketing teams — usually related to generating leads and increasing revenue. A failure to integrate sales and marketing teams makes it far more difficult to drive revenue and profit.
The most successful B2B sales and marketing teams share common goals, work together, and listen to one another. Each team has information about leads that can help the other build better messages. Your departments should build relationships that foster collaboration, mutual respect, and results.
5. They rely solely on internal teams.
Find partners that can complement your talents and skills. Your in-house developers might be amazing, but the right UX partner can help you maximize their skills. You might have great writers, but a skilled research firm can give you valuable data to build content around — and a social team can help maximize its reach.
If you're missing advanced digital marketing strategists, partner with someone who has these capabilities. Don't let fear or ego keep you from getting the most out of your in-house talent. Partner with vendors, competitors, distributors, or anyone else who has the capabilities you need to succeed.
6. They don't test new products or markets.
With the amount of money and resources spent on new products, it's surprising that so many companies rely on guesswork and assumptions for product launches. Instead of gambling that your product or initiative will resonate with the right audience, wouldn't it be better to validate the ideas against your target market?
Qualitative and quantitative data are key for launches, but you don't have to spend an arm and a leg to get those insights. Rapid testing enables you to gather real-time insights on your messages with actual audiences. Perform a small campaign on a specific channel for a short amount of time (a few weeks), and see how your audience interacts.
For example, you could test messaging about a new tool with your Facebook audience with a limited advertising spend. You can then use any insights you gather to refine your message and product. And then? Rapidly test those insights again, rinsing and repeating until you've found success.
The best marketing strategies are designed with a customer perspective in mind. Think like your clients do, understanding the digital channels they use and why. You can then use that information to incorporate digital in a way that makes sense. Doing so will give you an edge that many manufacturers still don't have.
About Kip Bpotirius
Kip Botirius is the CEO of Tenlo, a pipeline marketing agency in Cleveland, Ohio. With more than 19 years of experience in marketing and account services, Kip leads a diverse team built to develop strategies for successful marketing and brand building for their clients.
The content & opinions in this article are the author's and do not necessarily represent the views of ManufacturingTomorrow
---
Comments (0)
This post does not have any comments. Be the first to leave a comment below.
---
Post A Comment
You must be logged in before you can post a comment. Login now.
Featured Product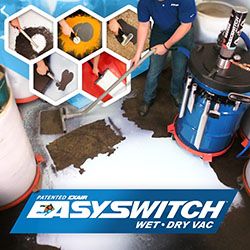 Super Air Wipe provides a uniform 360° airstream that is ideal for blowoff, drying, cleaning & cooling of pipe, cable, extruded shapes, hose, wire and more. The split design offers easy clamping around the surface of the material moving through it. https://exair.co/184_525