On Wednesday, November 13th, our CEO and Founder Greg Mark will be participating in a panel called Leadership Exchange. We will also be demoing our AI-powered software, Blacksmith, at our booth (A3946).

FABTECH Q&A with | Markforged
Tell us about your company.
Markforged transforms manufacturing with revolutionary metal and carbon fiber 3D printers that produce parts tough enough for end use in automotive, oil and gas, aerospace, and in the harshest of factory environments. Engineers, designers, and manufacturing professionals all over the world rely on Markforged metal and composite printers for tooling, fixtures, functional prototyping, and high-value end-use production.
Your company will be exhibiting at FABTECH Expo, what is it that makes this an important event for your company?
Markforged chooses to attend FABTECH Expo because of its focus on metalworking. As a leader in composite and metal 3D printing, being able to showcase our capabilities to the right audiences is invaluable. It also allows us to hear from our customers and gives those interested a chance to speak with a 3D printing product specialist in person.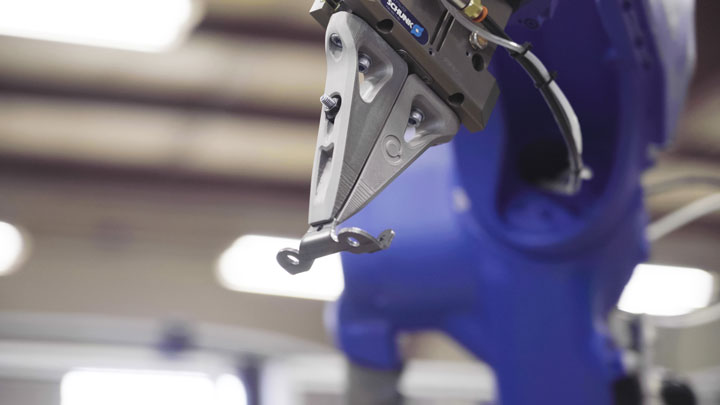 What makes your booth a must visit for FABTECH Expo Attendees?
This year at FABTECH we will be showcasing our complete metal system, which includes our Metal X 3D printer, Wash, and Sinter-2. We will be featuring our range of 3D printed metal materials, including 17-4 PH Stainless Steel, H13 Tool Steel, A2 Tool Steel, and our latest material, Inconel 625. You'll also be able to see our X7 industrial composite 3D printer in action, which is capable of producing parts that can replace aluminum. Additionally, we will be showcasing real-world applications for both printers, including end-use parts and tooling and fixtures. Finally, be sure to check out the live demo of our AI software — Blacksmith.
FABTECH Expo has many educational sessions, forums & Demo's, is your company involved in any of them this year?
On Wednesday, November 13th, our CEO and Founder Greg Mark will be participating in a panel called Leadership Exchange — The Impact of Disruptive Technology and the Future of Manufacturing from 12:30-1:30 pm. We will also be demoing our AI-powered software, Blacksmith, at our booth (A3946).
The Advanced Manufacturing is undertaking rapid advancements, be it 3D Printing and the materials used to automation and robotics. Automation Technology is a huge part for many manufacturers, give us an idea on how your company and product is being utilized now in the smart factory.
Traditional manufacturing machines have gone through the same motion of making parts with no self-awareness as to what they're creating. Simply put, unless a person intervenes, machines will continue to run parts even if they are not being produced in-spec.
Earlier this year, Markforged announced the development of its new AI-powered software, Blacksmith. With this software, Markforged has enabled a new form of manufacturing known as "adaptive manufacturing." With the help of AI, a machine can know what it's doing, and the capabilities it holds, at any moment. The software allows physical equipment to rewrite its own code, which enables the technology to improve upon itself. Adaptive manufacturing closes the loop on manufacturing and brings companies a wide range of benefits. When businesses get the part they designed for on the first try, they reduce waste and increase yields, and Blacksmith's AI is a powerful additive expert so the learning curve for employees is very short. Businesses will also save time from designing their part to final inspection because they won't have to go through many iterations to perfect their part. Ultimately, all of these benefits lead to improved profitability for businesses.
Give us your thoughts on what the future holds for manufacturers and automation technology.
The benefits of implementing AI are clear when it comes to manufacturing. By adopting AI technology in the coming years, manufacturers will begin to see better and more predictable part outcomes, which means a step-change in factory efficiency: higher yield, less waste, and major cost savings for everything these factories of the future create.
AI technologies such as Blacksmith will also usher in a new era of 3D printing in metal. One of the key challenges in getting successful part outcomes with the latest generation of metal 3D printing technologies is predicting the variability introduced by the sintering process. Every time a part is printed and sintered, Blacksmith learns more about how the 3D printed part is made and applies that learning to every future print. Ultimately, as more manufacturers begin to implement AI-technology like Blacksmith into their workflows, they are saving and speeding up efficiency — something we can expect to see a lot more of in the coming years.
The content & opinions in this article are the author's and do not necessarily represent the views of ManufacturingTomorrow
---
Comments (0)
This post does not have any comments. Be the first to leave a comment below.
---
Post A Comment
You must be logged in before you can post a comment. Login now.
Featured Product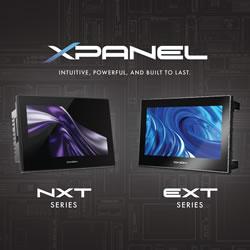 Introducing the Xpanel eXT and nXT series, advanced industrial HMI solutions that set a new standard for performance and usability. Utilizing our brand new Canvas HMI software for project creation, the Xpanel eXT and nXT series deliver a seamless and efficient user experience. They combine industrial-grade touch technology, powerful embedded OS hardware with a quad-core CPU, and an easy-to-use runtime platform. The Xpanel eXT and nXT series are specifically designed to optimize and streamline industrial operations, enhancing your HMI experience.