The combination of digital pipelines, 3D printing and scanning, and advances in machining have made everything we do more precise, more reliable, and more efficient.
Case Study on 3D Theme Park Animatronics
Steve Andersen | Animax Designs
Tell us a bit about Animax Designs and your 3D printing needs?
Since its start in 1989, Animax Designs has operated with a simple, yet inspiring vision: to create industry-leading 3D characters built with artistry, using cutting-edge technology. We have successfully established ourselves as a leader in the theme park industry, designing and engineering some of the most famous animatronics seen every day by attraction-goers around the world.
3D printing has become integral to our process of character creation. We use 3D printed parts for semi-structural parasitic mechanical/organic attachments, as well as for exterior organic shapes. It is used at all points of our pipeline—from SLA maquettes to FDM prototyping parts to SLS production shells. We're even 3D printing complex character molds! The strange shapes and form factors we regularly encounter in our work are made so much simpler to accommodate with 3D printing.
What issues were you having when looking for high-quality parts?
For machined parts it is hard to find high-quality parts that are both affordable and timely produced for the needs of our industry.
Why was quality such an important factor for you when ordering parts?
Quality is super important because tolerancing/material composition/surface finish all play into both the movement and robustness of our mechanical designs. We need our characters to move in a structurally rigid, controlled manner in order to achieve a lifelike look, and this requires very precise fitment across complex tolerance stack-ups. We also need our parts produced with excellent surface finish and precision to allow us to make lightweight parts that can withstand cracking in a high cycle fatigue environment.
How has the industry changed throughout the years with regard to animatronics and manufacturing?
For reasons of cost of maintenance and precision of control, the industry has been moving to electrically actuated figures. Electric actuators are not as power dense as the hydraulic/pneumatic actuators of the past, and therefore require lighter weight skeletal structures in order to achieve highly dynamic movements.
Until 3D printing arrived on the scene, manufacturing was far more difficult. Strange form factors had to be addressed by either modifying creative assets to make mechanical structures easier to fit or by significant investment of time and material in bench building and trial and error. The combination of digital pipelines, 3D printing and scanning, and advances in machining have made everything we do more precise, more reliable, and more efficient. We still discover little unexpected nuances and surprises as the whole figure comes together with its skins, shells, and other figure finish, but that's part of what keeps us on our toes!
What was the ordering process like?
WIth Fictiv it is easy to get quick online quotes but for larger orders requires direct communication to get the best prices/time frames. The sales staff are highly motivated and extremely responsive so it is easy and quick to get final quotes for large orders. Usually within 3-5 days.
What are some of your individual needs in materials, size, speed of delivery etc.?
For us, the average size of the machined parts is approximately 6" x 6" x 3". We typically use aerospace-grade aluminum and steel. We typically need parts back within 3 weeks from the moment we request a quote.
What set Fictiv apart from other manufacturers?
What sets Fictiv apart from others is the motivated staff who are empowered to work out tailor-fit deals for cost/quality/schedule to suit the needs of each project. Also, the quality of machining and in house quality control is excellent considering the price point.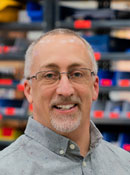 About Steve Andersen
Steve Andersen is the Vice President of Operations of the industry leading animatronics company, Animax Designs. As part of his role in overseeing the daily operations of the company, he ensures that client objectives are met and that efficient operational solutions and innovation continue to drive the future success of the company. Being an innovator of animatronics in the Themed Entertainment industry, Animax Designs has rapidly expanded to over 140 employees in the last three years. To push the envelope and further establish itself as a leader in animatronics, Animax Designs sought out the operations management expertise that Steve had to offer. A licensed Professional Engineer with over 30 years of experience in engineering leadership, operations management, product development, manufacturing, R&D and innovation, Steve brings a unique toolkit to the animatronics company. As part of his most recent endeavors at Animax Designs, Steve has restructured operations to drive the company's collaborative creative process and to open lines of communication for improved operational efficiency.
The content & opinions in this article are the author's and do not necessarily represent the views of ManufacturingTomorrow
---
Comments (0)
This post does not have any comments. Be the first to leave a comment below.
---
Post A Comment
You must be logged in before you can post a comment. Login now.
Featured Product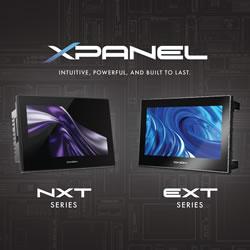 CIMON-XPANEL is a Windows CE based HMI unit. A combination of software and hardware, suitable for various monitoring needs within industrial sites.