Our solution for the packaging industry eliminates the complicated operations traditionally associated with automation and enables you to integrate all systems and manage them using one single source. Visit us at Booth LS-6863.

PACK EXPO Q&A with | Unitronics
Tell us about your company.
Unitronics has been designing, manufacturing, and marketing advanced control and automation solutions since 1989. Our extensive offering includes a complete line of PLCs that are integrated with HMI panels, paired with an array of I/Os. As well as a full line of VFDs and Servos to help provide an all in one solution. Our hardware is backed by powerful software that allows consumers to control every aspect of their application.
Today, our field-proven products automate hundreds of thousands of installations in diverse fields, including petrochemicals, automotive, food processing, plastics & textiles, energy & environment, water & waste water management – anywhere automated processes are required. Unitronics is represented by more than 180 distributors in over 60 countries around the globe, providing our customers with local support in their native languages.
Your company will be exhibiting at PACK Expo, what is it that makes this an important event for your company?
Unitronics provides a total solution and best-in-class automation for the packaging industry. Unitronics can help packaging companies easily achieve their goals, while saving their most valuable resources; time and money. It is an important event for Unitronics as our broad range of products gives consumers the tools needed to control and automate every aspect of packaging, all from a single supplier – Extensive range of PLCs & HMI panels, full line of VFDs, a broad array of I/Os and motion control. Our solution ensures precise, highly accurate and repeatable processes. Together with our award-winning all-in-one software, which allows consumers to configure, program and set-up all our products in one programming software, Unitronics' solution is a perfect fit for those attending Pack Expo.
What makes your booth a must visit for PACK Expo Attendees?
Unitronics is unveiling three new products in our booth this year at Pack Expo. The UniStream PLC is a robust PLC with a new concept: virtual HMI. The PLC stores and runs the program logic as well as the HMI user application within the PLC itself which means you can view and operate your machine, or access your process via any mobile phone, PC, or remote display device.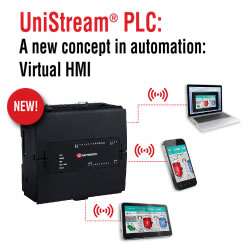 Another major release, Unitronics VFDs enables us to meet market demands for motor and motion control solutions.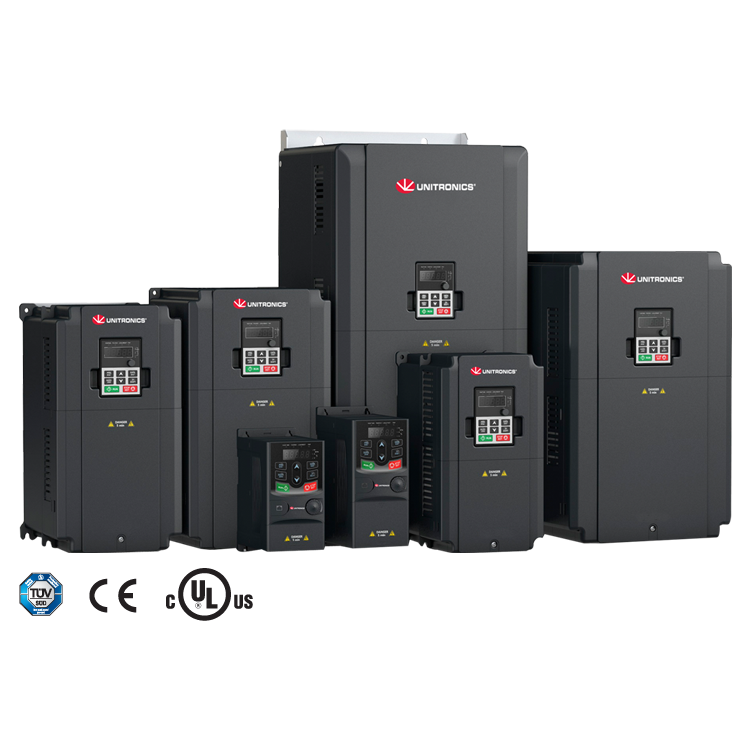 The most recent Unitronics product release is its line of Servo drives and motors. Unitronics Servos simplify implementation of motion applications while minimizing complexity and reducing development time.
Showcasing these new products will be sure to give attendees a reason to stop by and see for themselves.
PACK Expo has many educational sessions, forums & Demo's, is your company involved in any of them this year?
Our booth will feature a flat-screen monitor which will demonstrate our programming environment and utilities suite. Our unique solution allows all crucial tasks to be programmed easily using our incredibly efficient, award-winning software, in order to optimize all operations, meaning one programming environment for all product types. We invite attendees to stop by our booth and take a test drive of our powerful, intuitive all-in-one programming software. Attendees will get firsthand experience of the ease and efficiency of the software, which in turn could cut their development time by 50%!
When you get a chance to walk the exhibit hall floor yourself, what is it you will be most interested to see? Any educational sessions, pavilions etc. you plan on attending?
Unitronics is always excited to see the latest products and technology that are on display at Pack Expo. It offers a chance for us to see how the industry is trending, as well as a way to network and build relationships with attendees and fellow exhibitors.
The factory floor is undertaking rapid advancements, be it automation, robotics, machine vision or data. Automation Technology is a huge part for many manufacturers, give us an idea on how your company and product is being utilized now in the smart factory.
Even if you are not yet leveraging inter-device and cloud connectivity for production monitoring, predictive maintenance and big-data analytics, you will be soon. This means that regardless of whether your machines incorporate numerous electronic components or are primarily mechanical, they must support Industry 4.0 and IIoT (Industrial Internet of Things).
As it is now a vital requirement to assure the future of your business, Unitronics supports MQTT, SQL, VNC, FTP, and web server, allowing the data connectivity that is vital to Industry 4.0 and IIoT. With our products, you are well-positioned to meet the needs of connected production floors, giving machine builders a competitive advantage.
Give us your thoughts on what the future holds for manufacturers and automation technology.
With the rise of Industry 4.0 and smart factories, automation technology will continue to expand and develop across every industry. More and more companies are investing in automation technology and that's only going to increase. The Industrial Internet of Things (IIoT) is making it possible for the industry to grow while increasing productivity and efficiency of machinery and manufacturing facilities. It is becoming easier and easier for humans to be in control of their processes and equipment and in some cases remotely while being fed data and trends and alerted to problems and issues. Automation technology is used in many areas of manufacturing and will continue to expand its application within existing industries and into newly developing ones. For example, the emerging cannabis industry is proving itself to have extensive control and automation applications from cultivation, to extraction, to filling and packaging. Unitronics has entered this industry as best-in-class automation for cannabis production.
The content & opinions in this article are the author's and do not necessarily represent the views of ManufacturingTomorrow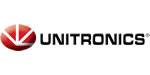 Unitronics Inc.
Unitronics designs, manufactures, and markets advanced control and automation solutions. Our extensive offering includes a complete line of PLCs with integrated HMI, full line of VFDs, a broad array of I/Os and complementary devices, as well as programming software for all aspects of control, motion, HMI, and communications. Unitronics PLCs range from micro-PLC + HMI units for simple machine control, to complex controllers with advanced functions, a variety of onboard IOs and multiple communication options - including support for Industry 4.0 (smart factory) technology.
Other Articles
Integrating VFDs into your applications enables you to implement robust, precise control that cuts your energy requirements; built-in communication-based control reduces your wiring and IO modules costs.
When a major producer and packager of balanced feed for livestock such as poultry, swine, and horses, house pets, and fish farming needs turned to them for a an efficient, fast, and reliable packaging solution, IGCP Engineering turned to Unitronics.
A Programmable Logic Controller, or PLC, is a ruggedized computer used for industrial automation. These controllers can automate a specific process, machine function, or even an entire production line.
---
Comments (0)
This post does not have any comments. Be the first to leave a comment below.
---
Post A Comment
You must be logged in before you can post a comment. Login now.
Featured Product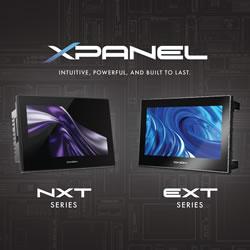 Introducing the Xpanel eXT and nXT series, advanced industrial HMI solutions that set a new standard for performance and usability. Utilizing our brand new Canvas HMI software for project creation, the Xpanel eXT and nXT series deliver a seamless and efficient user experience. They combine industrial-grade touch technology, powerful embedded OS hardware with a quad-core CPU, and an easy-to-use runtime platform. The Xpanel eXT and nXT series are specifically designed to optimize and streamline industrial operations, enhancing your HMI experience.